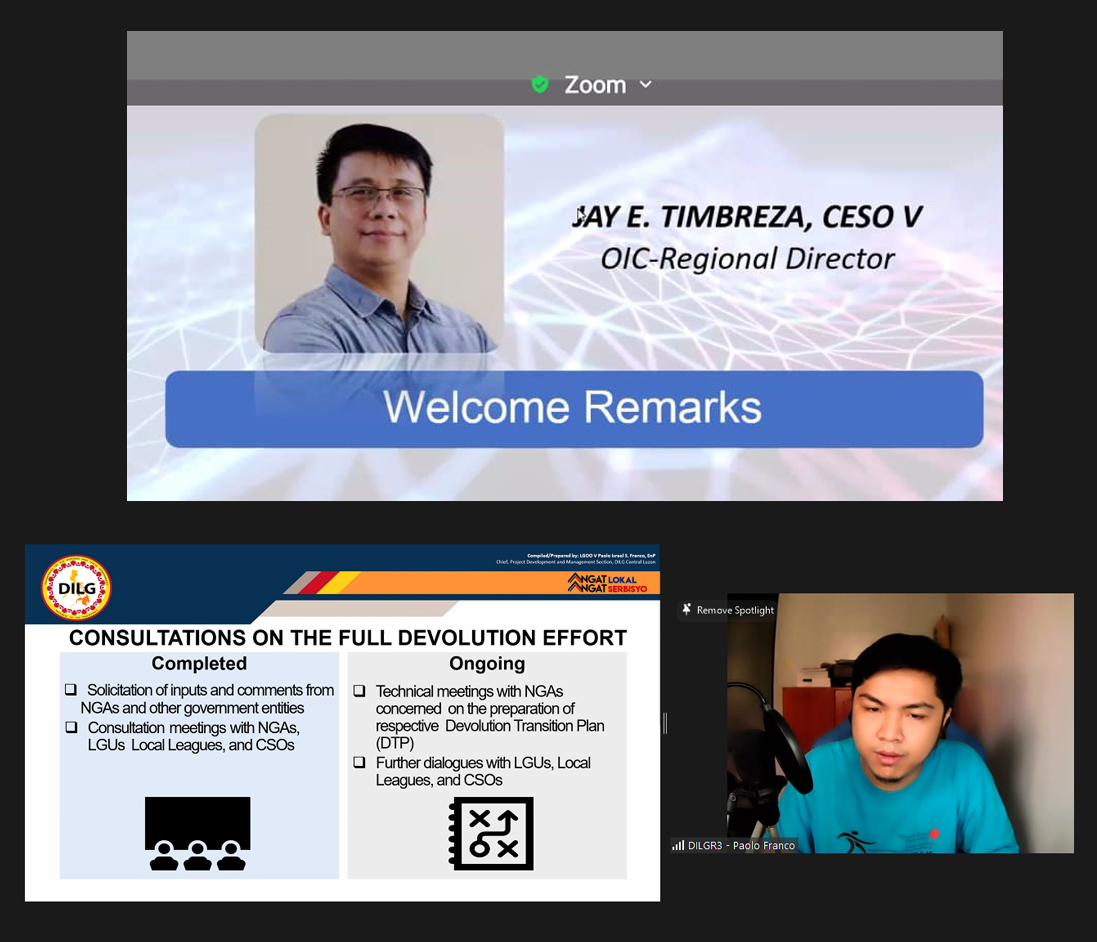 The DILG Regional Office III through the Local Governance Resource Center (LGRC) of Central Luzon conducted the Multi-Sectoral Advisory Committee (MSAC) Regular Meeting via Zoom Online platform on July 16, 2021. The meeting was attended by the MSAC members composing of National Government Agencies, Local Resource Institutes (LRIs) and Private Sector Partners. The meeting was conducted to strengthen the commitment of the members in light of the full devolution and finalize the profiling of services which will serve as inputs to the overall objective of the LGRC in nourishing a culture of learning and knowledge sharing.
 DILG R3 OIC Regional Director Jay E. Timbreza emphasized that the LGRC-MSAC will need the expertise of its members to help the LGUs of Region 3 to capacitate and craft their brighter future in the upcoming transition to become a resilient and progressive communities.
After that, LGOO V Paolo Israel Franco discussed the Salient Features of Executive Order 138 and Principles of Full Devolution anchored on the Supreme Court Mandanas-Garcia Petition.
Furthermore, the flagship programs of LGRRC were also presented by LGOOs V Cherina Quiñones and Daryl Salvador namely: Program on Creating Vibrant, Productive, and Resilient Local Economies, Program for Newly Elected Officials (NEO), BNEO Towards GREAT Barangays Program, and Building Safe and Peaceful Communities.
Laslty, LGOO VI Aldwin B. Reyes shared the output of the previous workshop in the LGRC-MSAC Profiling of Services and encouraged the other MSAC members to submit their list of services that can contribute to the LGRC.