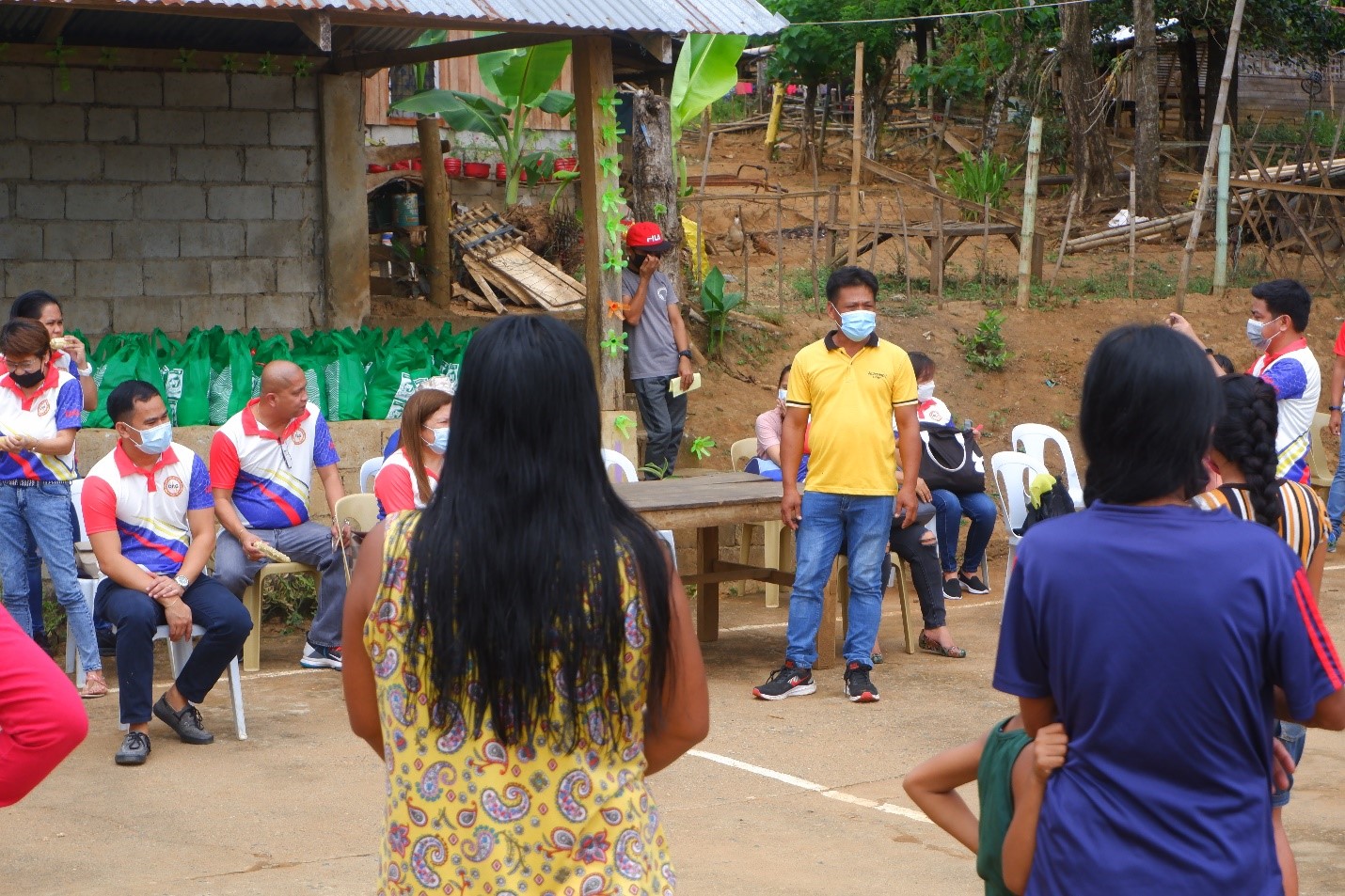 Tarlac City, Tarlac – As part of our social responsibility to alleviate the lives of our fellowmen, DILG Tarlac led a gift-giving activity in Sitio Agus, Barangay Burgos, San Jose, Tarlac on February 11, 2021.
 70 families who belong to the Abelling Tribe were given grocery packs and hygiene kits in view of the COVID-19 pandemic to help them in the simplest way possible.
The gift-giving activity was made possible through the efforts of the DILG Cooperative and the contributions given by the DILG Tarlac personnel. The event pushed through in coordination with San Jose's Municipal Local Government Operations Officer, Giovanni Cortado, barangay officials, and the local PNP.
Burgos Punong Barangay Gregorio R. Laoang thanked DILG Tarlac through the leadership of Provincial Director Belina T. Herman for their generosity and effort to travel miles from the confines of the city to meet and greet the members of the tribe in the remote sitio.
PD Herman also extended her thanks to the members of the tribe and the barangay officials of Burgos for their hospitality and in ensuring that proper COVID-19 protocols are in place despite the remote location of the area. She also shared her happiness for being able to reach out to them despite the challenges caused by the pandemic.
The activity was attended by DILG provincial office personnel and field officers together with barangay functionaries and representatives from the PNP to ensure the group's safety.