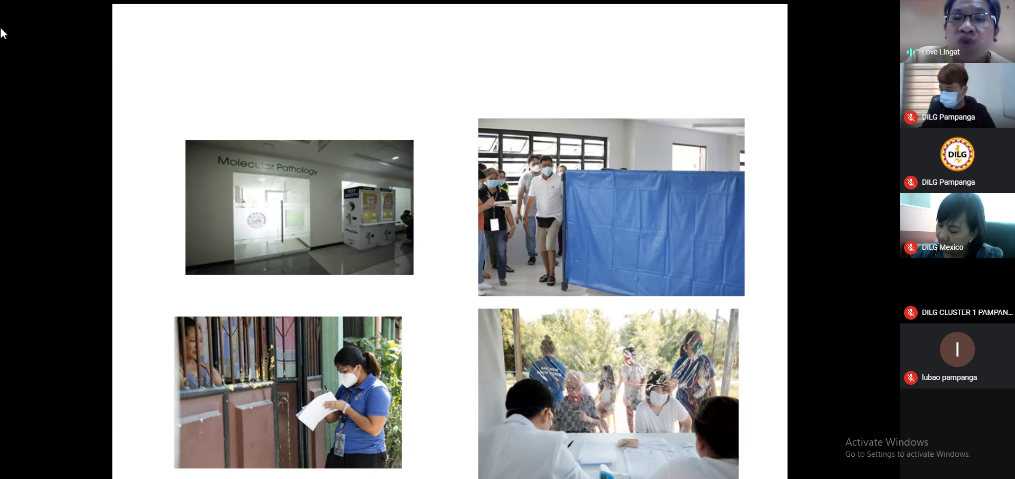 As key agents in the management of the COVID-19 pandemic, the DILG Pampanga continues to strengthen the capacities of its field officers through an online knowledge sharing forum between and among its field officers and partner LGUs held on July 28, 2020.
 The forum underscored the implementation of the zoning containment strategy where emphasis is placed on the importance of testing, surveillance and reporting as a strategic approach to stem the spread of the virus in the community as soon as it has been detected.
Dr. Renely P. Tungol, City Health Officer and Incident Commander of the City of San Fernando, provided technical expertise on the subject matter and drew on the experience of the LGU on the implementation of the Localized Zoning Containment Strategy.
Dr. Tungol said that the immediate and proactive response of the LGU is crucial to the entire chain of containment strategy which involves contact tracing, testing and treating of patients and close contacts. While doing so, the LGU also strikes a balance between safeguarding the health and safety of the residents and ensure that the local economic activities in the concerned area are unhampered.
The second part of the knowledge sharing activity focused on the Orientation on the Revised Harmonized Contact Tracing Report that was jointly created by the DILG and DOH.
With the revised reporting template, the Department, as the lead agency in Contact Tracing activities, hopes to resolve all discrepancy in data reporting for the proper management of the pandemic.