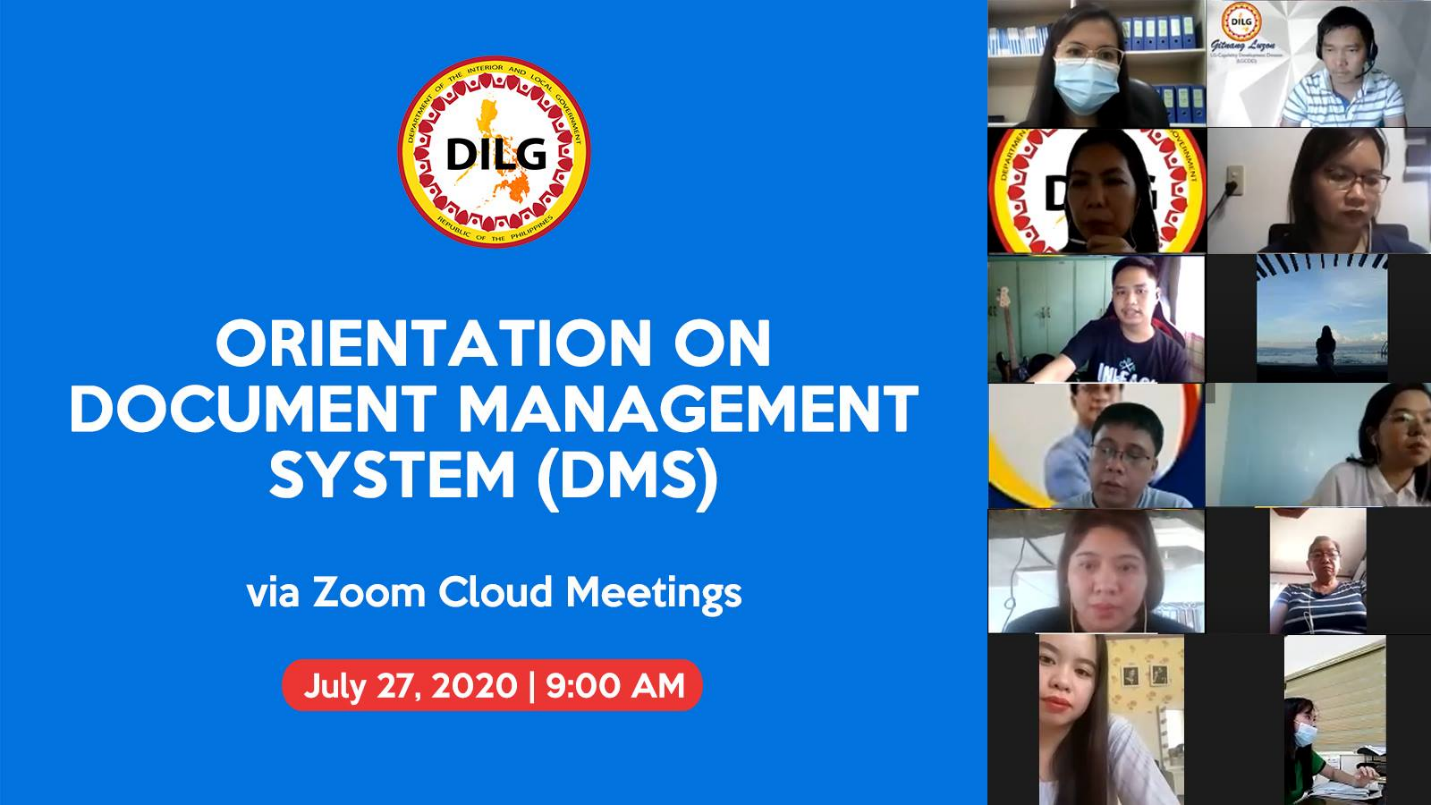 As the Department endeavors on the adoption of a new document online system, DILG R3 held an orientation on the Document Management System (DMS) on July 27, 2020 via Zoom platform. Division Chiefs, Asst.Division Chiefs, Section, Chiefs, Senior Program Focal Persons, Office of the Regional Director (ORD) staff and designated records officers at the Regional Office participated in the activity.
 The main objective of the activity was to equip the participants with the knowledge and skills needed on how to use the system.
The virtual orientation included the discussion of the DMS issuances and guidelines from Central Office, overview, features, and process flow and user roles. Actual document process flow in the system was also demonstrated.
In closing, Asst. Regional Director Jay Timbreza encouraged the group to embrace new systems and technology to cope up with the challenges of the COVID 19 pandemic towards continued public service delivery to the clients.
The DMS is a web-based application system that stores, manages and tracks electronic documents and images of paper-based information. It aims to improve the workflow in the Department by reducing paper-based transactions and to promote transparency as well as assist in reducing transaction time.