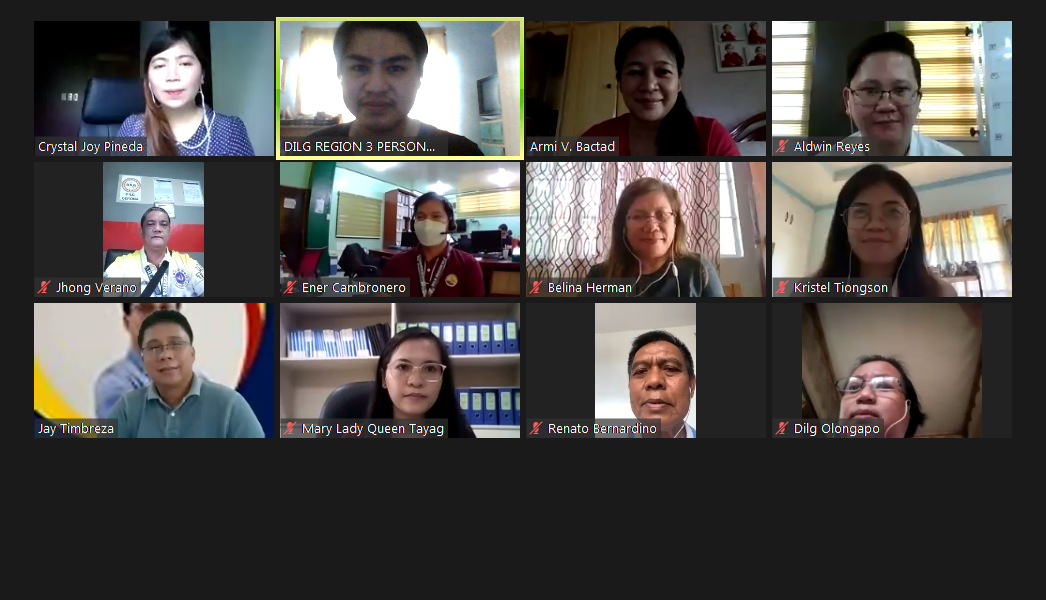 Following the issuance of the Civil Service Commission on the "Interim Guidelines on Appointments and Other Human Resource Actions for the Period of State of Calamity Due to COVID-19 Pandemic" through MC No. 14, S. 2020, DILG Region III now administers Recruitment, Selection and Promotion (RSP) Activities through online video conferencing platforms.

The DILG R-III Human Resource Merit Selection and Promotion Board (HRMSPB) convened online on July 23, 2020 to deliberate 10 applicants to vacant positions in the Region.
The Board, through its secretariat, has devised online assessment tools to gauge the competencies of applicants.
This is the first of the scheduled virtual RSP activities in order to ensure uninterrupted hiring and movement of personnel, to fill-up the Region's complement, in spite of the health crisis and work from home arrangement.