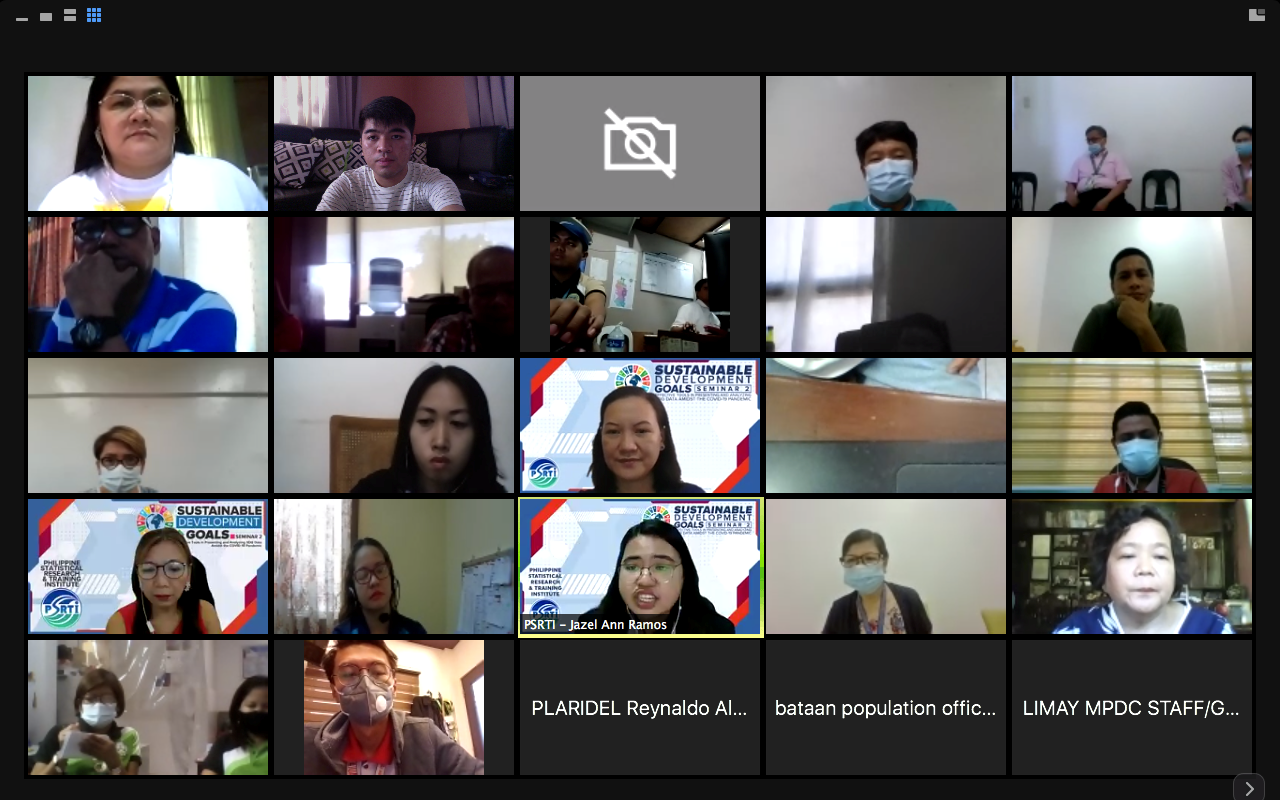 The Philippine Statistical Research and Training Institute (PSRTI), together with the Bureau of Local Government Development (BLGD), spearheads a 3-day webinar training entitled SDG Seminar 2:  Effective Tools in Presenting and Analyzing SDG Data Amidst the COVID-19 Pandemic on July 21-23, 2020 via Zoom Meetings application.
The Sustainable Development Goals (SDGs), also known as the Global Goals, were adopted by all United Nations Member States in 2015 as a universal call to action to end poverty, protect the planet and ensure that all people enjoy peace and prosperity by 2030. The 17 SDGs recognize that action in one area will affect outcomes in others, and that development must balance social, economic, and environmental sustainability.
This 3-day activity aims to train LGU participants on how to properly use basic knowledge in statistics in describing a given data set and be able to compute selected SDG indicators in their respective areas.
Participating in the first batch of training are LGU statisticians, Provincial/City/Municipal Planning Development Coordinators, and Provincial CDP/SDG focal persons from the Provinces of Bataan, Bulacan, and Zambales. The succeeding batch of webinars will be conducted on the following dates:
Inclusive Dates of Provinces:
July 28-30 - Nueva Ecija and Tarlac
August 4-6 - Aurora and Pampanga
In her opening message, RD Julie J. Daquioag highlighted the importance of staying well informed in this time of pandemic. Being aware of the changes around us will help us in staying on track at all times.
The things that will be taught and learned in this activity will help the LGUs in adjusting their plans and program as it is deemed fit to the "new normal" and prioritize resources in order to maintain community resiliency such as investing in stronger and faster information and technological capacities, and improved health services and stricter health and sanitation protocols.