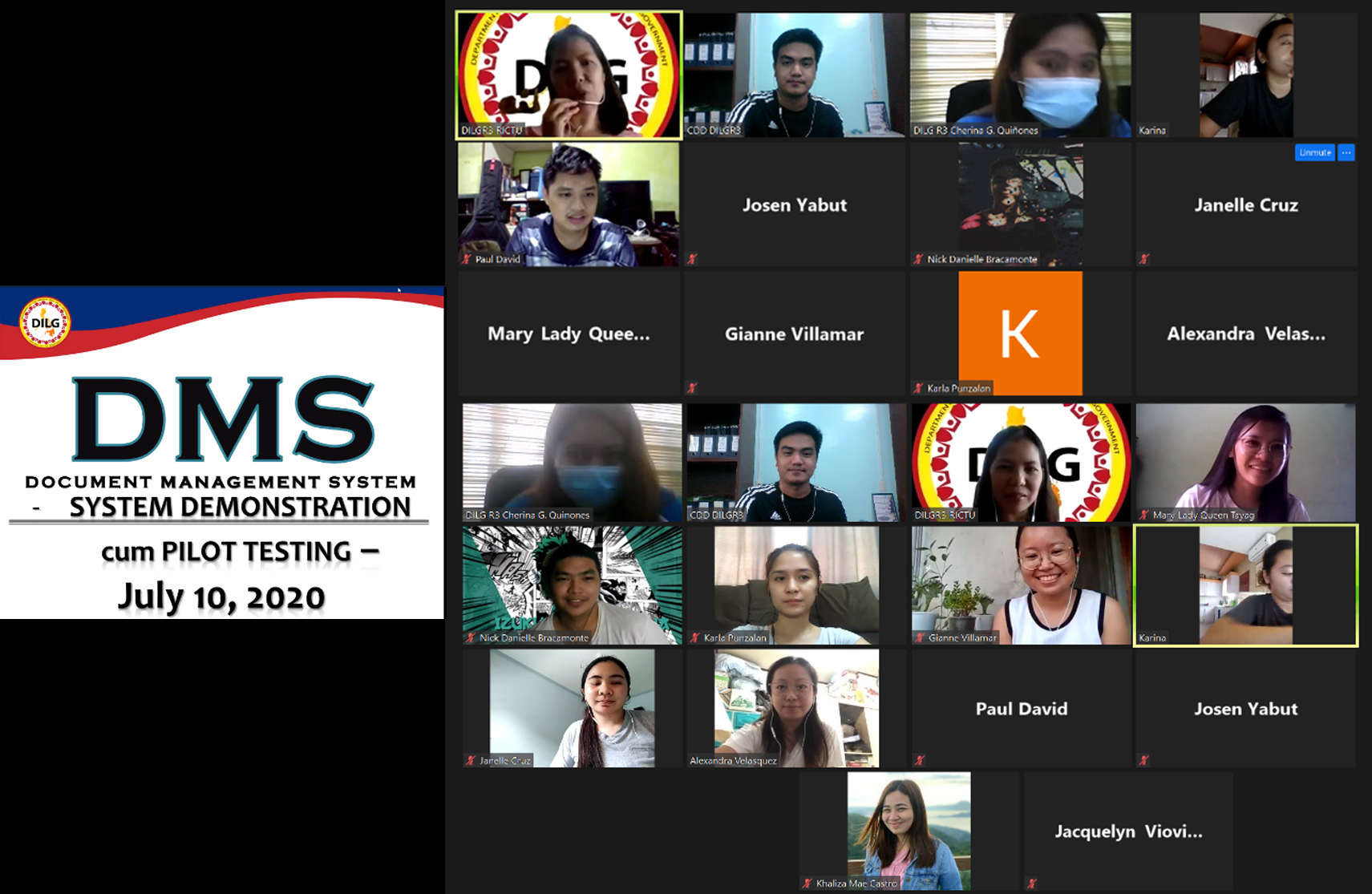 With the pronouncement of Head Executive Assistant Jerry Loresco on the Document Management System (DMS) implementation at the Regional Offices starting July 13, 2020, DILG Region III conducted an online simulation of the system on July 10, 2020 via Zoom platform.
The activity, aimed to familiarize and prepare DILG Regional Office 3 personnel on the use of the system, was facilitated by the Regional Information and Technology Unit (RICTU) and participated in by the designated Records Officers and staff of the Local Government-Monitoring and Evaluation Division (LGMED), LG-Capability Development Division (LGCDD), Finance and Administrative Division and the Office of the Regional Director.
The DMS is in line with DILG Circular 2019-06 re: Policies and Guidelines on the Use of Document Management System (DMS) which is now being implemented at the Central Office.
It is a web application system developed by Central Office that aims to facilitate the storage, management, and tracking of the electronic documents and electronic images of paper based information throughout the Department