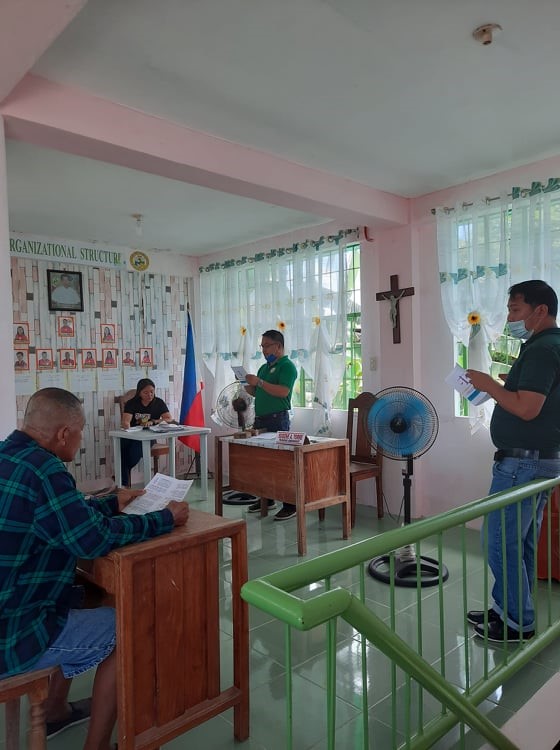 Katarungang Pambarangay (KP) orientation was conducted by DILG Casiguran through its MLGOO Jesus L. Vizconde, Jr. on June 24, 2020 for the Lupong Tagapamayapa members of Barangay 4 of this municipality.
One of the mandates of the Barangays as stated in the Local Government Code of 1991 and Presidential Decree No. 1501 is the handling of disputes covered by KP.
 Despite the COVID19 pandemic, continuous capacity enhancements of barangay officials are being undertaken to improve governance and service delivery.
Upon request of the Punong Barangay of Barangay 4, who is also serving as the Lupon Chairperson, to educate their Lupong Tagapamayapa, the MLGOO has conducted the orientation.
MLGOO Vizconde first presented the legal basis on the existence of KP then proceeded with the discussion of its processes. The members of the Lupon were reminded of the process which starts from the filing of complaint, issuance of notices and summons, conduct of hearing by the Punong Barangay and by the Pangkat Tagapagkasundo, issuance of certification to file action, and amicable settlement of disputes.
The latter part of the orientation was allotted for open forum to discuss issues and concerns encountered by the lupon.
Flowchart on KP process were distributed to all participants for posting and dissemination in the barangay.