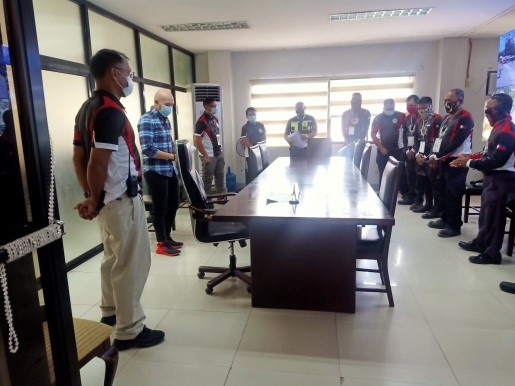 Amidst the prevailing Community Quarantine, the Subic Inter Agency Task Force under the leadership of Mayor Jonathan John F. Khonghun created the Task Force Disiplina to oversee the strict enforcement of the existing guidelines set by the IATF. This is in order to continuously instill discipline among Subikeños.
The Task Force Disiplina, under the supervision of Subic Peace and Order and Safety Office (SPOSO) Head Romeo Hernandez and DRRMO Danilo Macamay Jr. is composed of the selected members of the municipal marshals, traffic management bureau and SPOSO. Members of the task force convened on June 8-9, 2020 to further discuss the guidelines and its proper implementation as well as the roles, duties and responsibilities of each member. The task force shall be in-charge in apprehending violators and will issue corresponding violation tickets or impose community service.
The municipality also encourages everyone to be responsible in following rules and laws and in maintaining peace and order in the municipality.