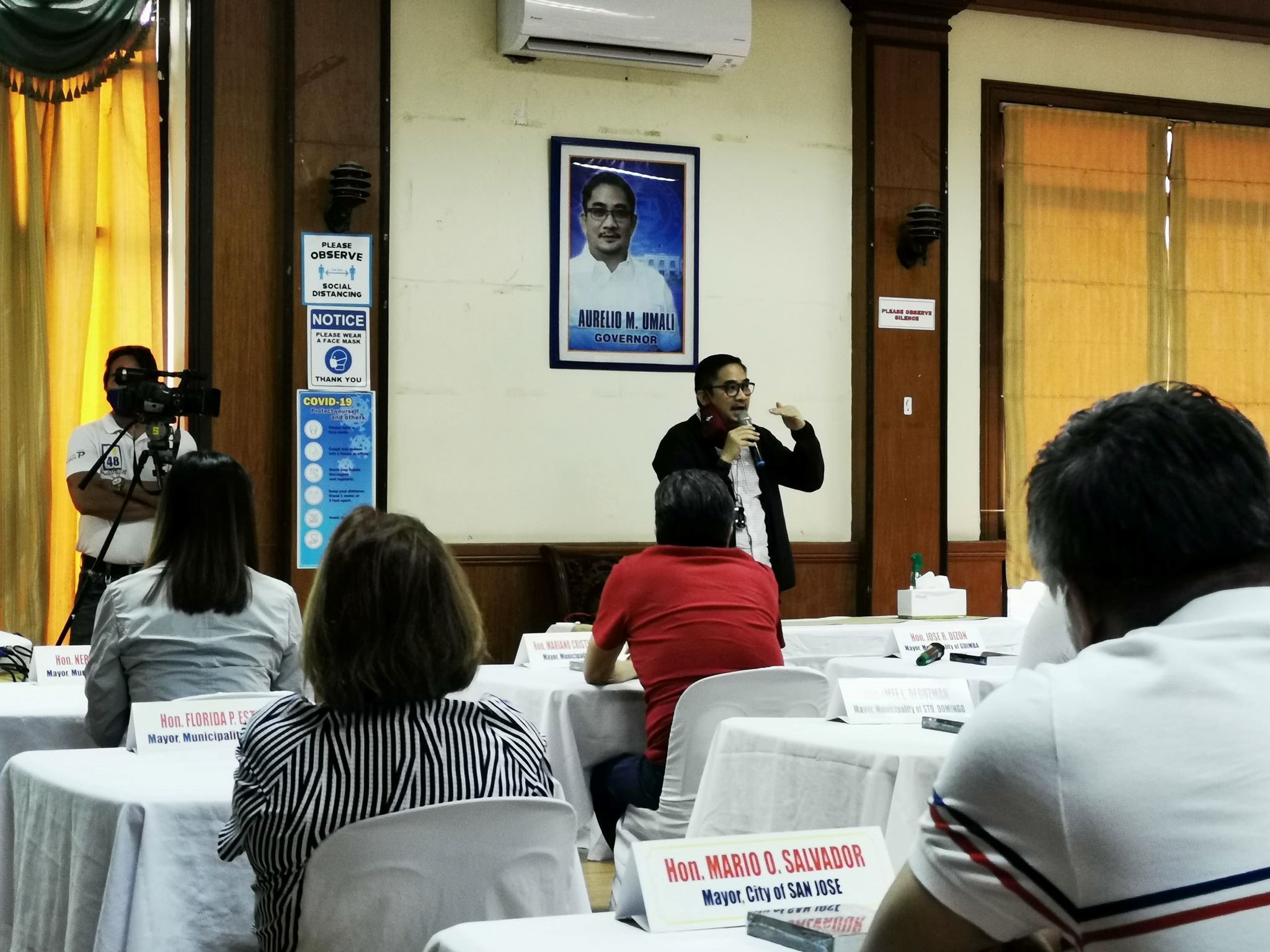 Twenty-nine (29) Mayors participated in the conduct of Nueva Ecija Inter-Agency Task Force (NE-IATF) Special Meeting headed by Governor Aurelio "Oyie" M. Umali held on May 15, 2020 at Cabanatuan City, Nueva Ecija.
Initially, the National Inter-Agency Task Force (NIATF) placed the province, being moderate risk in COVID 19, under General Community Quarantine from May 16 -31, through NIAFT Resolution No. 35. However, upon assessment of the situation relative to COVID19, the PIATF requested to place the province under Modified Enhanced Community Quarantine with the recommendation of Regional Inter-Agency Task Force (RIATF) and was approved through NIATF Resolution No. 37 issued on May 15, 2020.
Further, Governor Umali discussed guidelines relative to the implementation of MECQ, clarified guidelines on unrestricted and unhampered delivery of goods in checkpoints, and protocols on cremation. He also emphasized the need to support public and private hospitals particularly in the provision of basic needs such as PPEs and temporary shelters. Balik-Probinsya Program of the provincial government aiming to help stranded residents from other provinces to go back in Nueva Ecija was also discussed during the meeting. He also stressed the importance of communication through social media in the midst of this pandemic.
On the other hand, Dr. Edwin V. Santiago, Medical Officer – DOH Nueva Ecija, informed the LCEs of the current situation of each LGU relative to COVID-19. Based on the situation, cases in the province are being contained, however, there is a need to conduct mass testing to further support the assumption. Meanwhile, Dr. Huberto Lapuz, Medical Center Chief of Dr. Paulino J. Garcia Memorial Research and Medical Center (PJGMRMC), reported that the DOH granted the Dr. PJGMRMC as one beneficiary medical research hospital, to put up epidemiology laboratory which will also serve as testing center for COVID19.
With the persistent efforts fortified with unity and coordination among Local Chief Executives, National Government Agencies and other stakeholders, there is a high hope that the province will heal as one and stand firm amidst the aftermath of this pandemic.