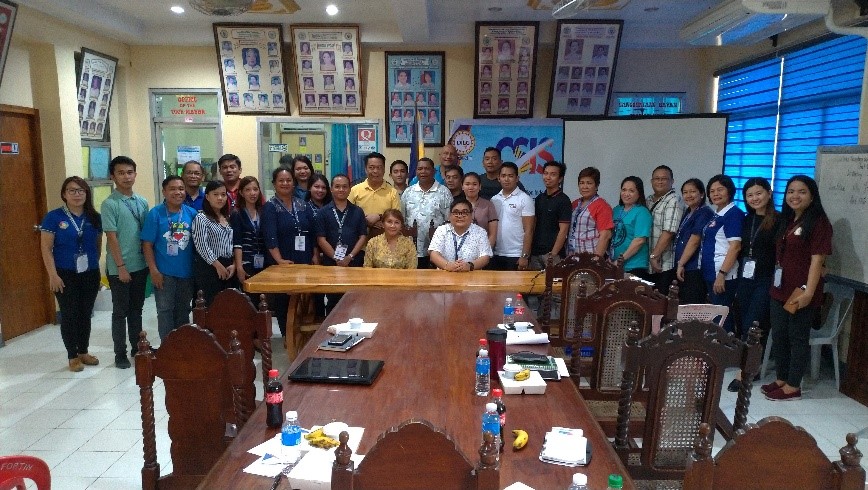 In line with the government's endeavor to aggressively scale up interventions towards a kind of governance that values transparency, accountability, participation and performance, the DILG has developed an assessment tool called Citizen Satisfaction Index System (CSIS).
The 2019 CSIS Utilization Conference was conducted in coordination with the President Ramon Magsaysay State University (PRMSU) on March 11-12, 2020 in the Municipality of San Felipe, Zambales. The report was presented before the local officials and department heads of the Municipality headed by Mayor Leo John Farrales and Vice-Mayor Mary Ann Quiba. Civil Society Organization (CSO) representatives were also present. During the Utilization Conference, citizen satisfaction results revealed San Felipe's commendable performance in local governance.
The Municipality of San Felipe obtained an overall High Satisfaction rating on all of the services of the local government programs as discussed by the CSIS Team of PRMSU. Recommendations were also provided which the LGU may adopt to further raise the bar of excellence in local governance.
The CSIS is designed to generate relevant citizens' feedback on local government's performance on service delivery and the citizens' general satisfaction. It employs a set of quantitative research methods specifically those used in surveys to ensure that each citizen will have relatively equal probability to be selected as a respondent and give feedback in a specific area regardless of socio-economic background and geographic proximity to government presence.