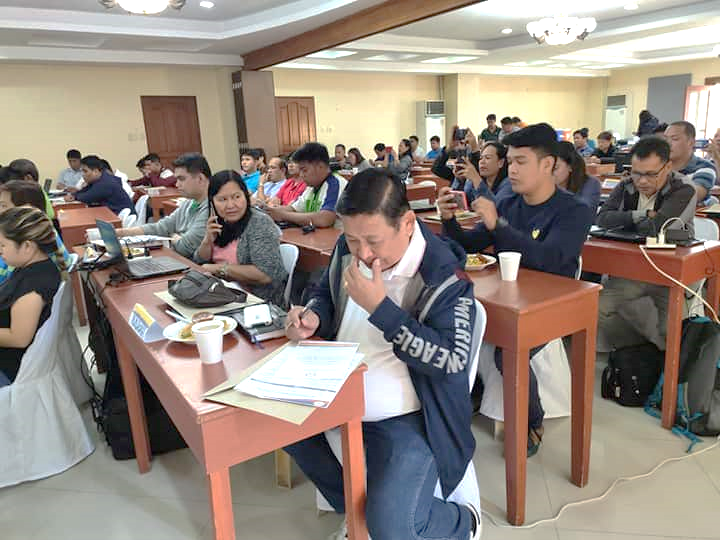 Fifty-three Local Government Units out of the 94 LGUs in the Manila Bay Watershed Area for Central Luzon passed the 2019 LGU Compliance Assessment. This was announced during the two batches of 2019 LGU Compliance Assessment Exit Conference cum Orientation on the Manila Bay Online Data Capture Forms held on February 26-27 and March 5-6, 2020.

The Department conducts the annual LGU Compliance Assessment to increase the enforcement of the Manila Bay program and to effectively keep track of LGU performance through the compliance scoring system and guidelines.
Among the passers, Baliwag, Bulacan topped the assessment for the Municipal Category while Balanga City, Bataan ranked first for the City Category.
During the activity, the Manila Bay Program Management Team (PMT) also presented the Projects, Plans, and Activities of the Manila Bay Clean-up, Rehabilitation, and Preservation Program (MBCRPP) for the year 2020. These are all beneficial to improve the compliance of the LGUs in preparation for the 2020 LGU Compliance Assessment. The gaps and limitations of the LGUs were also identified and consolidated through a workshop facilitated by the Manila Bay PMT. The team assured the participants that the issues and concerns raised will be re-echoed to the Manila Bay Program Management Office and appropriate interventions will be initiated.
Moreover, the PMT threshed out issues and concerns regarding the conduct of the Weekly Clean-Up Activities. They were informed that so far, there are no directives to stop the continual clean-up so it is expected that the barangays will continue the weekly conduct of clean-up.
The activities were participated in by the LGU Manila Bay Focal Persons, LGU IT Officers, and Provincial/HUC Focal Persons of the provinces of Pampanga, Bulacan, Bataan, Tarlac, Nueva Ecija and Angeles City. These were held at Galilee Wonderland Resort, Bustos, Bulacan and Terrace Hotel, Subic Bay Freeport Zone.
After the conduct of exit conferences, Information Technology Officer I (ITO I) Michael Vincent K. Picazo oriented the LGUs regarding the Manila Bay Online Data Capture Forms (MB DCF). The MBDCF is the system the LGUs will use in submitting the Manila Bay Quarterly Reports. The orientation was followed by a hands-on simulation facilitated by ITO Picazo, and Manila Bay PMT ITO Lhoyd B. Parungao.