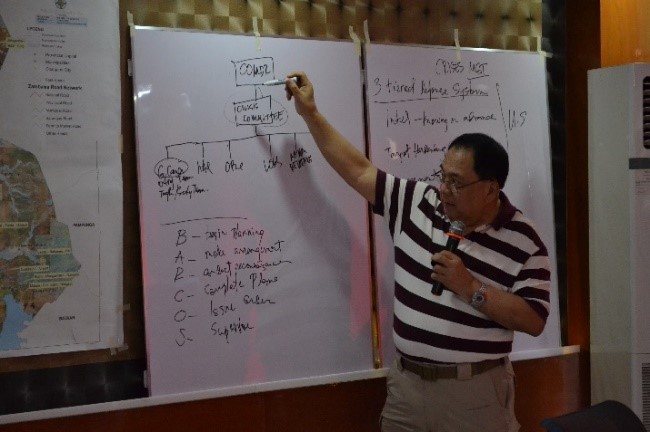 Expressing strong commitment to support President Rodrigo Duterte's Executive Order 70 which seeks to institute a whole-of-nation approach in addressing communist insurgency, Zambales Governor Hermogenes E. Ebdane convened the Provincial Task Force to End Local Communist Armed Conflict (PTF ELCAC) on February 12, 2020 at Balin Sambali, Iba, Zambales. Gov. Ebdane laid out his plan on how to properly and accurately address communism and insurgency.

The activity was facilitated by DILG Zambales led by Provincial Director Armi V. Bactad in coordination with the Provincial Government of Zambales. It was attended by the members of the PTF ELCAC from different National Agencies and Department Heads of the Province.
It served as an avenue for all stakeholders in the Province to strengthen their support and commitments to end Local Communism. The task Force are tasked to prepare their plans/programs/projects/activities for the province to have unified action plan in maintaining peace and order situation across the Province of Zambales.
The whole-of-nation approach addresses the root cause of insurgencies, internal disturbances and tensions, and other armed conflicts and threats by prioritizing and harmonizing the delivery of basic services and social packages by the government, facilitating societal inclusivity, and ensuring active participation of all sectors in the society in the pursuit of the country's peace agenda.