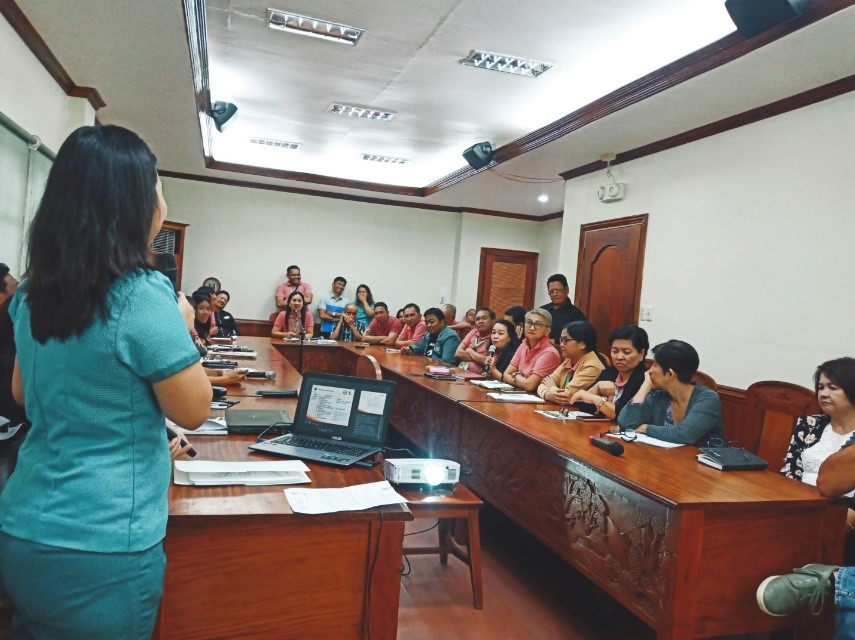 DILG Aurora has conducted the 2019 SGLG Exit Conference and 2020 SGLG Orientation on February 10, 2020 at the Provincial Capitol of Aurora. The SGLG is a national recognition and a flagship program of the Department that awards and incentivizes LGUs that excel in various areas of governance.

The activity was intended to update the provincial government of its ratings on the recent SGLG assessment and to address the identified gaps and areas for improvement.
Said conference was attended by concerned Department Heads of the Provincial Government of Aurora, representatives from Department of Health and Department of Education. LGOO II Florenz Zaira Buenconsejo, DILG Provincial Focal Person served as the resource person during the conference. It was then presided by LGU SGLG Focal Person, PPDC Armida C. Palispis.
Through the institutionalization of "The Seal of Good Local Governance by the SGLG Act of 2019", SGLG will be the primary performance-based measuring program for excellence in local governance. Under the SGLG Act, an LGU can only qualify for the SGLG Awards for 2020 if it passes the 10 criteria stipulated under the law.
Included in the 10 criteria are good fiscal or financial administration or financial sustainability; health compliance and responsiveness; disaster preparedness; social protection and sensitivity program; programs for sustainable education; business friendliness and competitiveness; safety, and peace and order; environmental management; tourism, culture and arts; and youth development programs.
The Council of Good Local Governance, composed of the Department of the Interior and Local Government, Department of Budget and Management, Department of Finance and National Economic and Development Authority, will act as an advisory body in ensuring the proper implementation of the SGLG Award under the law.
The Secretary of DILG will be the Chairperson of the Council and at the same time the implementing agency for the Seal of Local Governance.
In the Province of Aurora, the Municipalities of Baler, Maria Aurora and Dingalan were awarded with the seal for FY 2019.