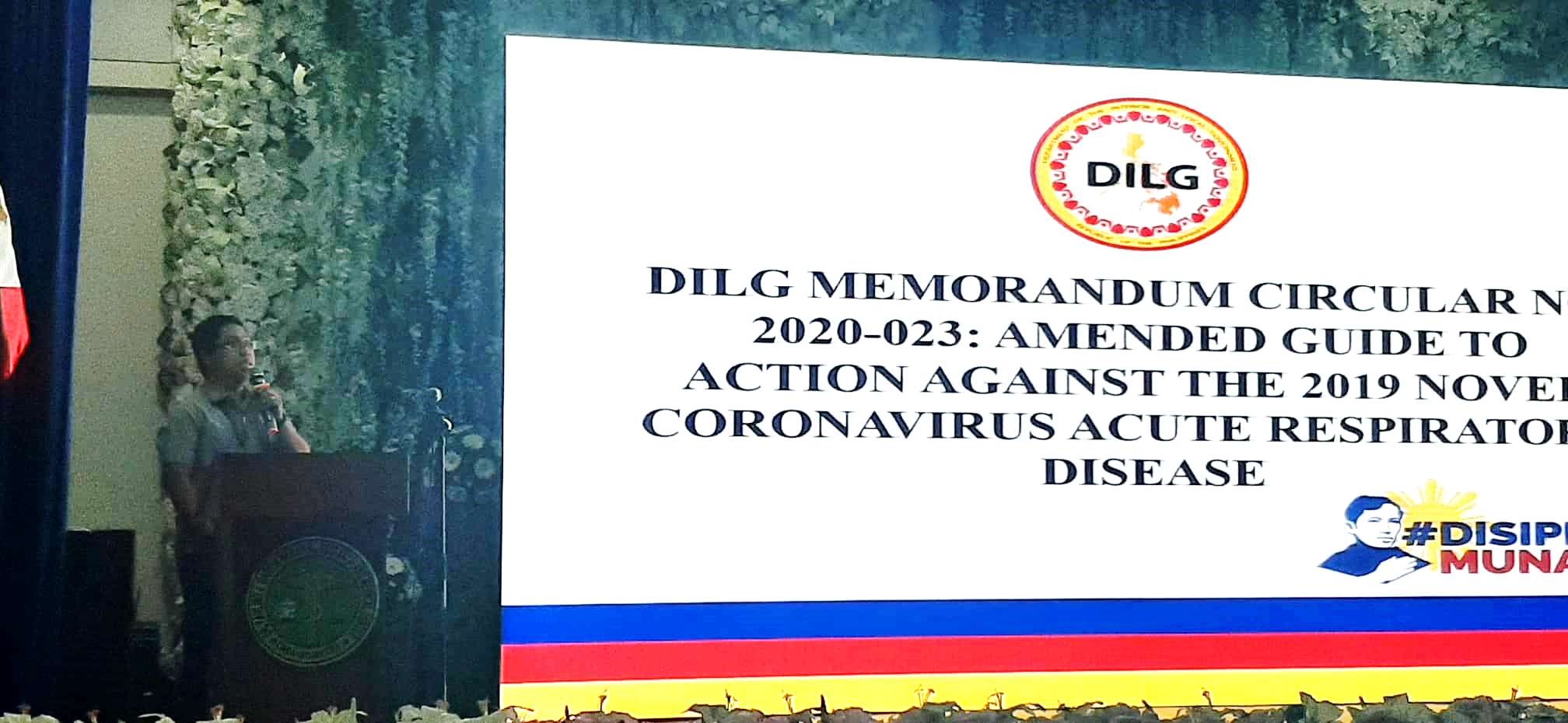 The Department of Health- Nueva Ecija spearheaded the conduct of Inter-agency meeting for infectious disease held at Dr. Paulino J. Garcia Memorial Research and Medical Center (PJGMRMC), Cabanatuan City, Nueva Ecija on February 11, 2020.
The activity aimed to educate LGUs and other stakeholders about the facts regarding 2019 Novel Corona Virus Acute Respiratory Disease; discuss the protocols on how to handle Persons under Investigation (PUI) and Persons under Monitoring (PUM); and address the issues and concerns of the participants regarding the 2019 nCoV ARD and other infectious diseases.
LGOO II Vivorey S. Lapitan discussed DILG Memorandum Circular 2020-023 entitled "Amended Guide to Action against the 2019 Novel Coronavirus Acute Respiratory Disease" to provide guidelines to LGUs for preventive actions against NCOV-19.
Other member agencies including Department of Health, Department of Education and PhilHealth also discussed issuances from their respective agencies pertaining to the said acute respiratory disease.
The said activity was attended by the representatives from the LGUs, NGAs, private hospitals and the media within the Province.