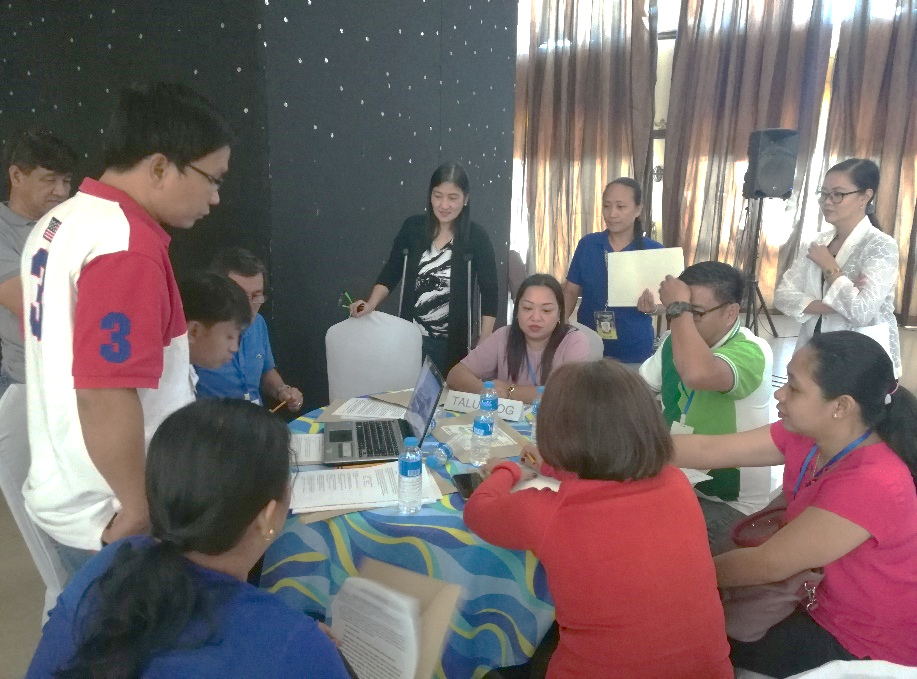 Palayan City, Nueva Ecija- The Department of the Interior and Local Government Nueva Ecija, in partnership with the Provincial Government of Nueva Ecija and Eduardo L. Joson Memorial College, conducted the Competency Enhancement Training Program for Local Government Units (LGUs) on November 8-9, 2018 held at Sierra Madre Suites, Palayan City, Nueva Ecija.
The capability intervention targets were the seven (7) LGUs under the 4th-6th income class namely: General Mamerto Natividad, Licab, Llanera, Nampicuan, Penaranda, Quezon, and Talugtug. The activity was participated in by LGU functionaries composed of officers/personnel from offices responsible for local development planning, project planning, procurement and contract management, project end-users or implementers, and other representatives.
The 2-day activity was geared towards the aim of strengthening the capacity of LGUs to plan and implement local development projects and to further capacitate the identified training needs specifically on the Sustainability Planning. The projects must be sustained through developing a long term plan of project implementation within the three (3) models of direction which is to maintain, expand or make the project grow.
"You are the partner of your town (municipality), whatever it is that you are going to plan and do, people in your town will listen. If we will not do our service for them, they will not be able to achieve their dreams. I am hoping and praying that you will not stop serving because this people has unlimited dreams. I believe that you are the right people who will help and work hand in hand to reach their impossible dreams.", shared by Resource Speaker Ms. Danica Anie Bie from Eduardo L. Joson Memorial College.