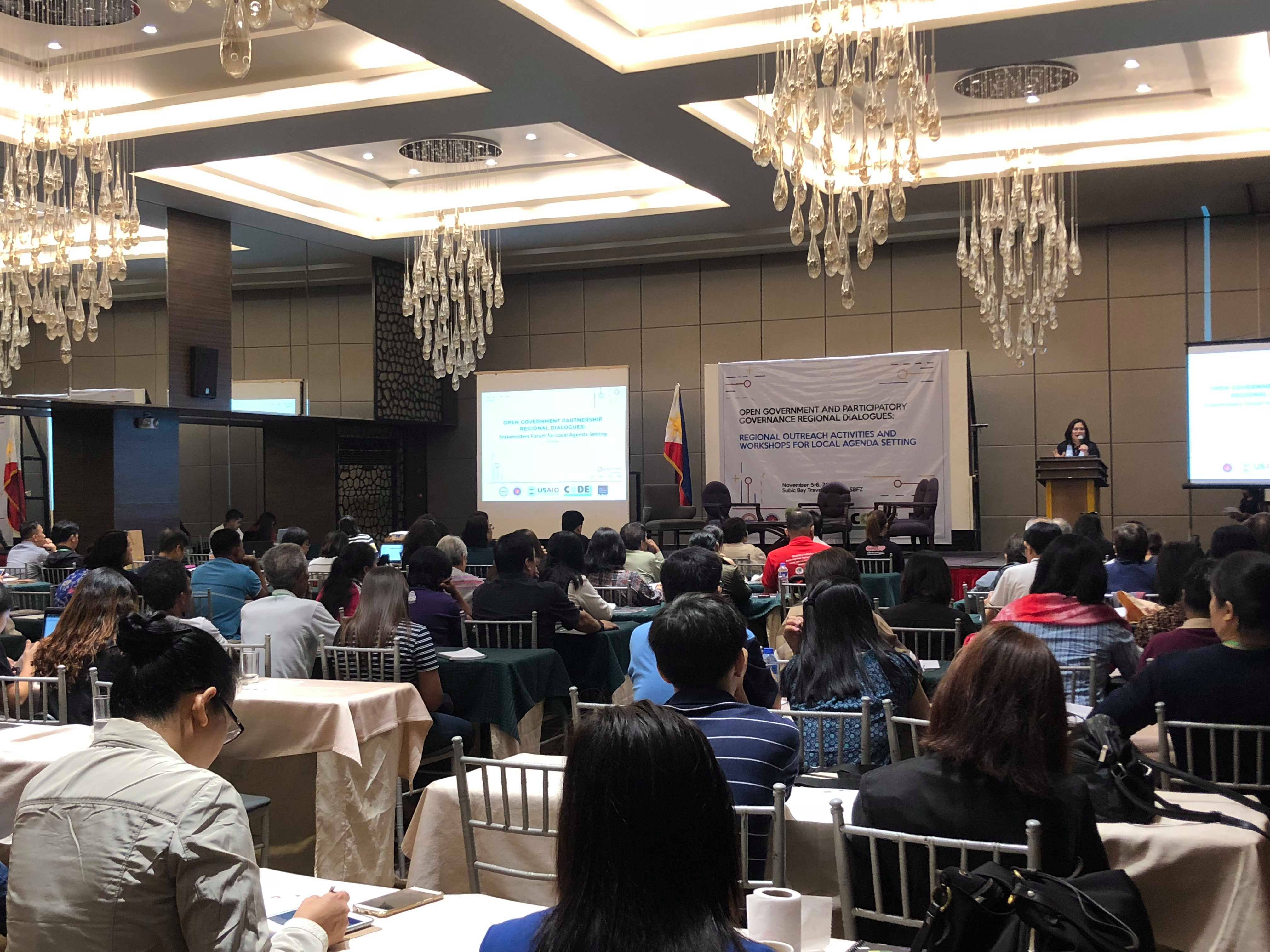 The Department of the Interior and Local Government (DILG) Region 3, in partnership with the Department of Budget and Management (DBM) and the Caucus of Development NGO Networks (CODE-NGO), conducted last November 6, 2018, the Regional Dialogue on Open Government Partnership: Stakeholders Forum for Local Agenda Setting.
The said activity was participated in by the representatives from different academes, private business sectors, and Civil Society Organizations (CSOs) in Luzon.
The Dialogue successfully served as an avenue to raise awareness on national government programs that address access to information, civil society participation, and public accountability. It also aimed to provide information on the Participatory Governance Cluster (PGC) and the Open Government Partnership (OGP). One of the outputs of the Dialogue is the identified priority themes of non-government sector that they can propose to the National Government for inclusion in key plans such as the OGP National Action Plan and the PGC Roadmap.