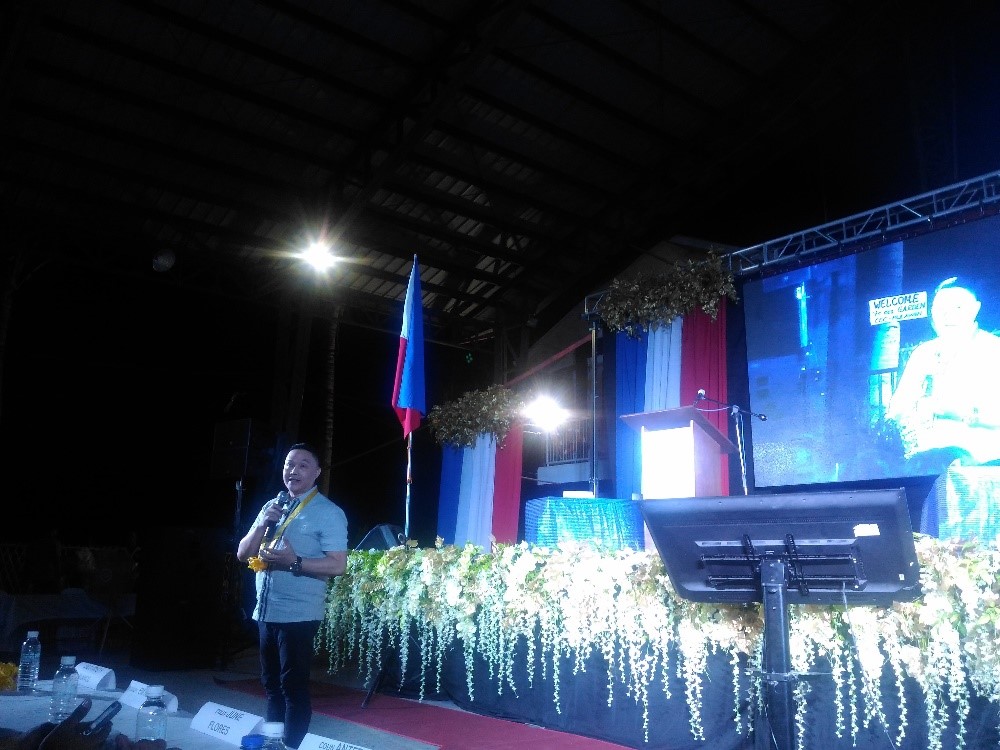 "Maliit man, nakakapuwing din."
The role of a Punong Barangay was given light in this event, and was proven by Hon. Marvin Dela Cruz, Punong Barangay of Mulawin, Orani, Bataan in his first State of the Barangay Address in the recently-concluded Barangay Assembly held October 21, 2018 as Barangay Mulawin was chosen as DILG's Provincial Showcase Barangay for the 2nd semester of 2018.
The Barangay, as the front liner of services of the national government, gave emphasis on its significance through the level of preparation to the execution of the Barangay Assembly itself. Also, the importance of the Sangguniang Barangay was highlighted through a demonstration of what happened in the SB special session.
Gracing the event were Congresswoman Geraldine Roman, SB Chairperson on Education and Culture Reynaldo Ibe Jr., Mayor Efren Dominic Pascual Jr., Vice Mayor Godofredo Galicia Jr., PNP Provincial Director PSSUPT Marcelo Dayag, PSUPT Byron Allatog COP of Balanga City, MLGOO Cristy Blanco and personnel from the DILG Bataan Provincial Office.
Prompting the event proper was SK Chairperson Khim Joseph Angeles on his message of assurance and hopes for his fellow youth and presented the undertakings of the Sangguniang Kabataan ng Orani for the past 5 months in service. Following was Barangay Treasurer Mary Rose Velasco for the Financial Status Report of the Barangay.
Moreover, the Municipal Initiatives, Targets and Accomplishments were discussed by Municipal LGOO Cristy Blanco highlighting Solid Waste Management Program, Responsible Pet Ownership, Recipient of SGLG Award and the launch of Barangay SGLG, among others. LGOO V Allan Don Malonzo then read the message of the Secretary of the Interior and Local Government Eduardo Año for the 2nd Semester Barangay Assembly 2018.
Delivering his SOBA, PB Marvin showcased the endeavors of the barangay in his First 100 Days of Governance. Some of which are the apprehension programs like no parking, no drinking along sidewalks, and adoption of no smoking ordinance.
Further, the barangay initiated a Seminar-Training of Barangay Peace Keeping and Rescue Personnel, and the capture of the notorious budol-budol Ronnie Lapinid. Lastly, PB Marvin stated Barangay Mulawin's project proposals include the Barangay MRF, Multi-purpose Shed, and Fabrication of Playground.
Towards the conclusion of the barangay assembly, the special guests and speakers have nothing but nice words to say to PB Dela Cruz and the rest of his team.