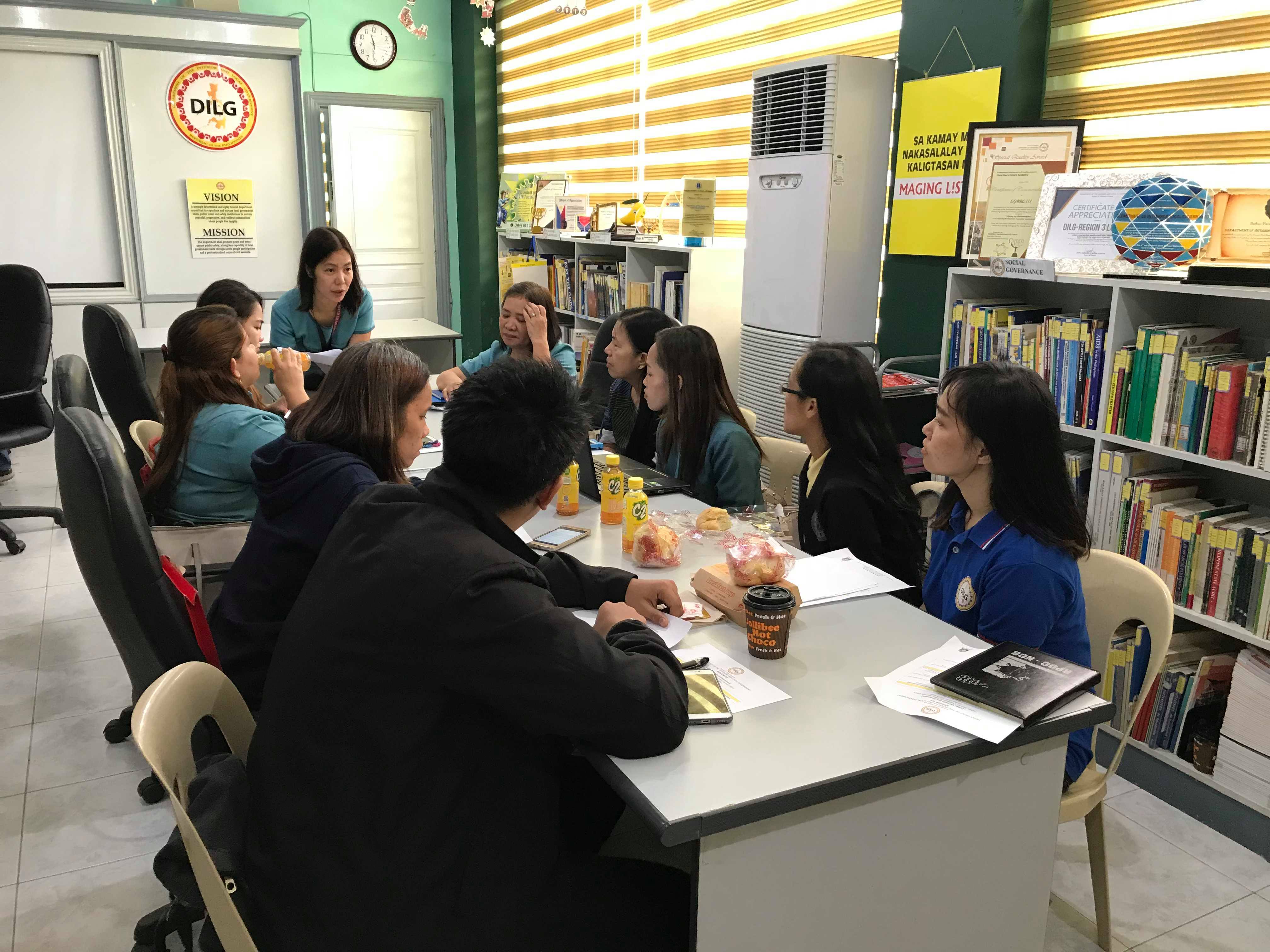 A Knowledge Management Audit and Assessment have been conducted by the Local Government Academy in DILG R3 on October 15-16, 2018 for the upcoming CapDev Ace Gabi ng Parangal 2018.
The primary goal of the LGRRC is to promote a culture of learning and knowledge sharing in local governance. It is guided by three (3) major principles which are Knowledge Management (KM), Multi-stakeholdership and Convergence. Thus, the activity aims to appreciate KM Audit as a tool in KM institutionalization and to understand its benefits for better implementation of the Department's PPAs.
The activity also aims to determine the level of KM readiness of the LGRRC specifically on their knowledge, strengths and assets as well as knowledge gaps and barriers that will provide a concrete basis for better KM strategic planning and programming by filling up the four (4) KM tools that will also help in the identification of knowledge areas for improvement and opportunities that need to be sustained and further strengthened.
RD Julie J. Daquioag, also imparted a short message by reminding everyone to continue sharing knowledge that will give impact to the clients.