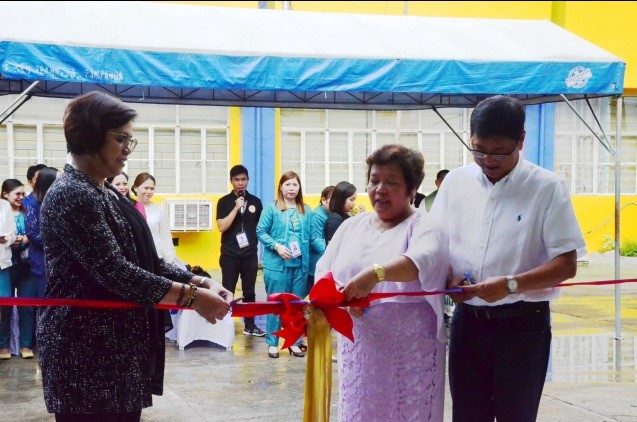 DILG Region III through the leadership of Regional Director Julie J. Daquioag inaugurated its newly constructed dormitory and vehicle garage including the Materials Recovery Facility (MRF) on August 8, 2018. The inauguration was graced by DILG Assistant Secrectary for Administration and Finance Ester A. Aldana and City of San Fernando Mayor Edwin Santiago.

The dormitory has 4 bedrooms, 2 stock rooms, and a vehicle garage under which can be used by all DILG personnel especially during trainings and seminars.

In her message, ASEC. Aldana said that DILG R3 was able to make the project possible because of the teamwork and concerted efforts of all personnel. "This project was then a dream, now a reality", she added. ASEC Aldana also said that the construction of the dormitory is a big accomplishment of the Regional Office.

RD Daquioag on the other hand reminded everyone to take care of the building "Let us take care of this because this is ours", she remarked. She also expressed her gratitude to all who helped and supported in completing the project.

Also present in the activity were the Provincial Directors, City Directors and personnel from the regional and field offices.