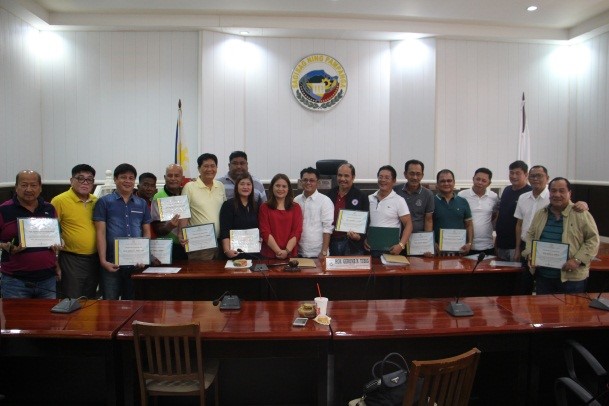 Evident in the happy faces of the Liga ng mga Barangay Chapter Presidents in the province is their joyous appreciation for the simple but heartfelt recognition ceremony given by the DILG in recognition of their contribution in effecting change for a better Pampanga.
In another initiative of the DILG Pampanga headed by PD Myrvi Apostol-Fabia, a gratuitous gesture through the awarding of certificates of appreciation to the local and provincial LnB chapter presidents is the DILG Pampanga's simple way of saying thank you for their unquestionable support to the Department in translating national efforts and programs down to the grassroots level.
Unique only in Pampanga, the collaborative efforts of both the DILG Pampanga and Pampanga Liga ng mga Barangay provided a peaceful, orderly, and resilient province of Pampanga for every Cabalen.
DILG Pampanga Director Fabia proudly said that "karangalan naming ang makasama kayo sa paglilingkod sa bayan," expressing honor and glory in working in a harmonious relationship with the league.