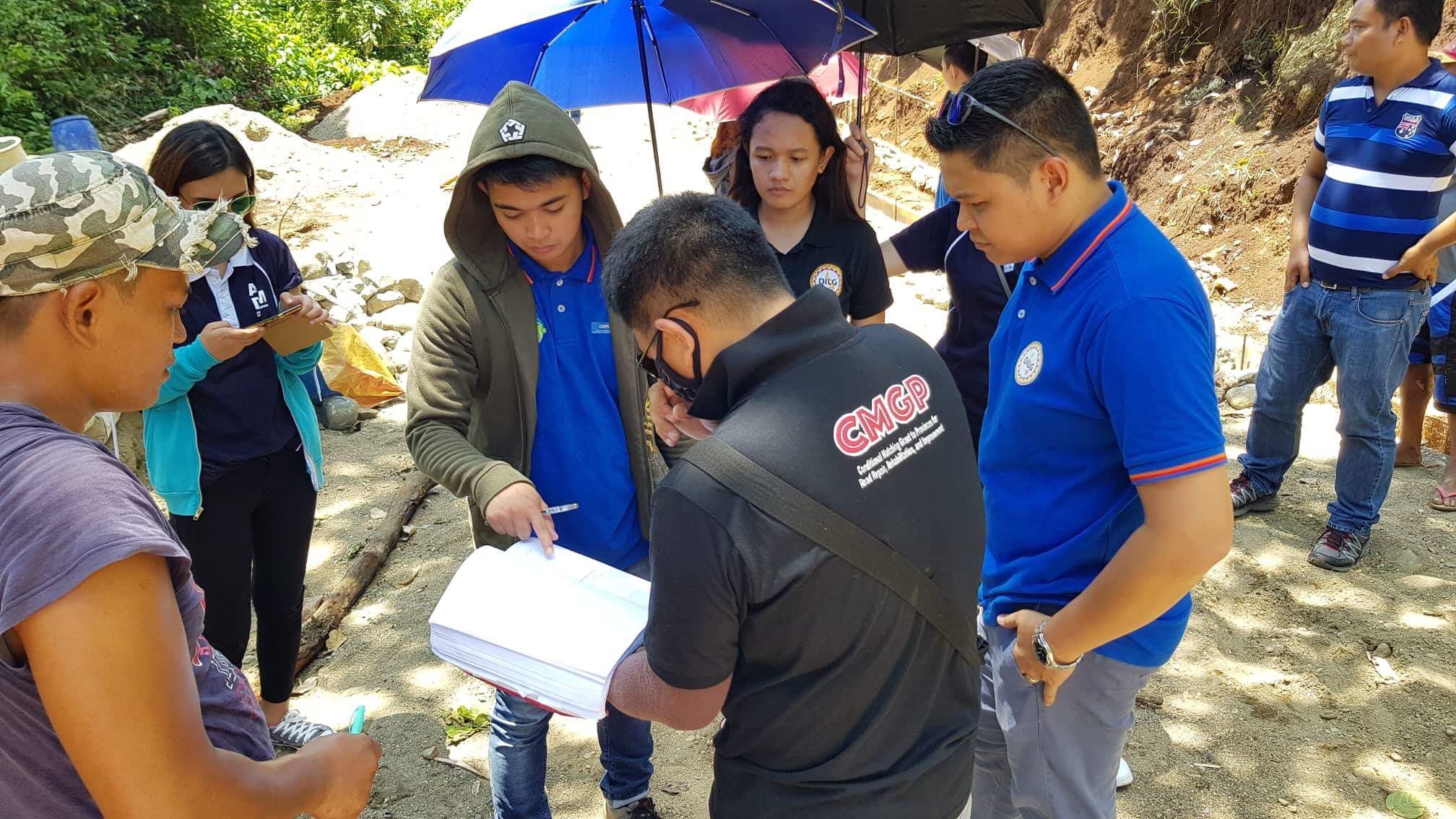 To further capacitate and to provide a common understanding on the process of monitoring, the DILG R03 Regional and Provincial Locally-Funded Projects Monitoring Teams, participate in the conduct of Regional Project Monitoring in the Province of Aurora on June 18-20, 2018.
The project monitoring teams were divided into four (4) groups. Each group was designated to monitor the projects of Baler, Dipaculao, Maria Aurora and San Luis, Aurora.
The site visit enabled each of the project monitoring members to personally see the projects and their functionality and evaluate the findings. Thus, recommendations were given to concerned Local functionaries for the maintenance and proper implementation of the projects based on relative Memorandum Circulars and guidelines. The proposed monitoring tool was also used to identify the items that are subject for improvement.
During the monitoring, non-engineer staff were also able to understand some technicalities to be observed when monitoring.
After, an assessment was conducted to present the findings and experience of each team to highlight the best practices.
In his closing remarks, ARD Jay E. Timbreza, reminded the teams the fulfillment of seeing the impact of the DILG Locally-Funded Projects to the beneficiaries especially to the indigents.