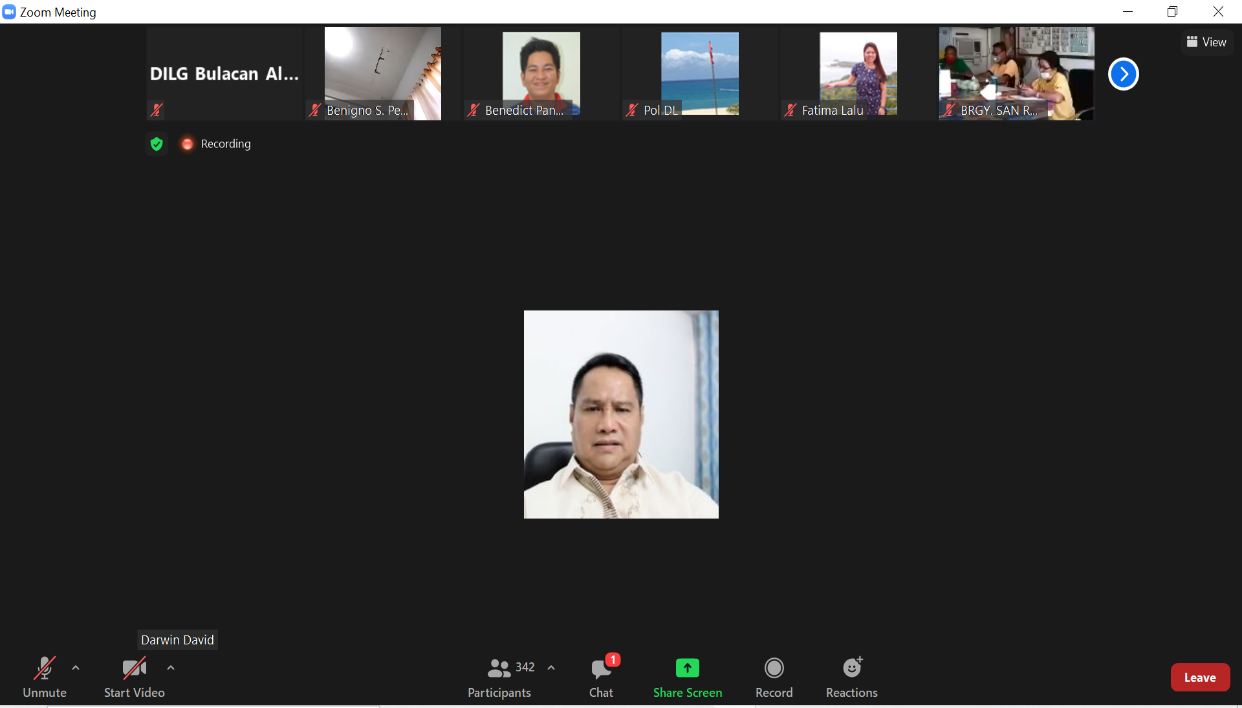 In line with the Guidelines on the Implementation of the 2019 Barangay Anti-Drug Abuse Council (BADAC) Performance Audit and Awards and the 2021 Barangay Peace and Order Council (BPOC) Functionality Audit, the DILG Provincial Office of Bulacan spearheaded the conduct of the Provincial Orientation on BADAC and BPOC Functionality Audits on June 1, 2021 (1:00 PM) via Zoom platform.
During the activity, LGOO II Gerald R. Cabarles Jr. discussed the implementation of the 2019 BADAC Functionality Audit wherein he highlighted the legal basis and functionality indicators of the assessment. He also elaborated on the adjectival ratings, point allocation per indicator, list of sub-indicators, and Means of Verifications (MOVs) to be presented. Likewise, by LGOO V Benedict M. Pangan discussed the implementation of the 2020 BPOC Functionality Audit and he elaborated on the functions of the BPOC, the legal basis of the audit and the indicator guidelines. He also presented the point allocation per indicator and the MOVs to be presented.
In his message, PD Darwin D. David emphasized the significant role of barangays in the maintenance of peace and order in the communities. He also highlighted the importance of proper documentation in the preparation of the Means of Verifications (MOVs) to be presented during the functionality audits.
The virtual activity was attended by the DILG Provincial Director, Provincial Focal Persons, C/MLGOOs, and representatives from the 569 barangays in the whole Province of Bulacan which aims to orient all DILG City/Municipal Local Government Operations Officers and barangay representatives on the conduct of the 2019 BADAC Functionality Audit and 2021 BPOC Functionality Audit.