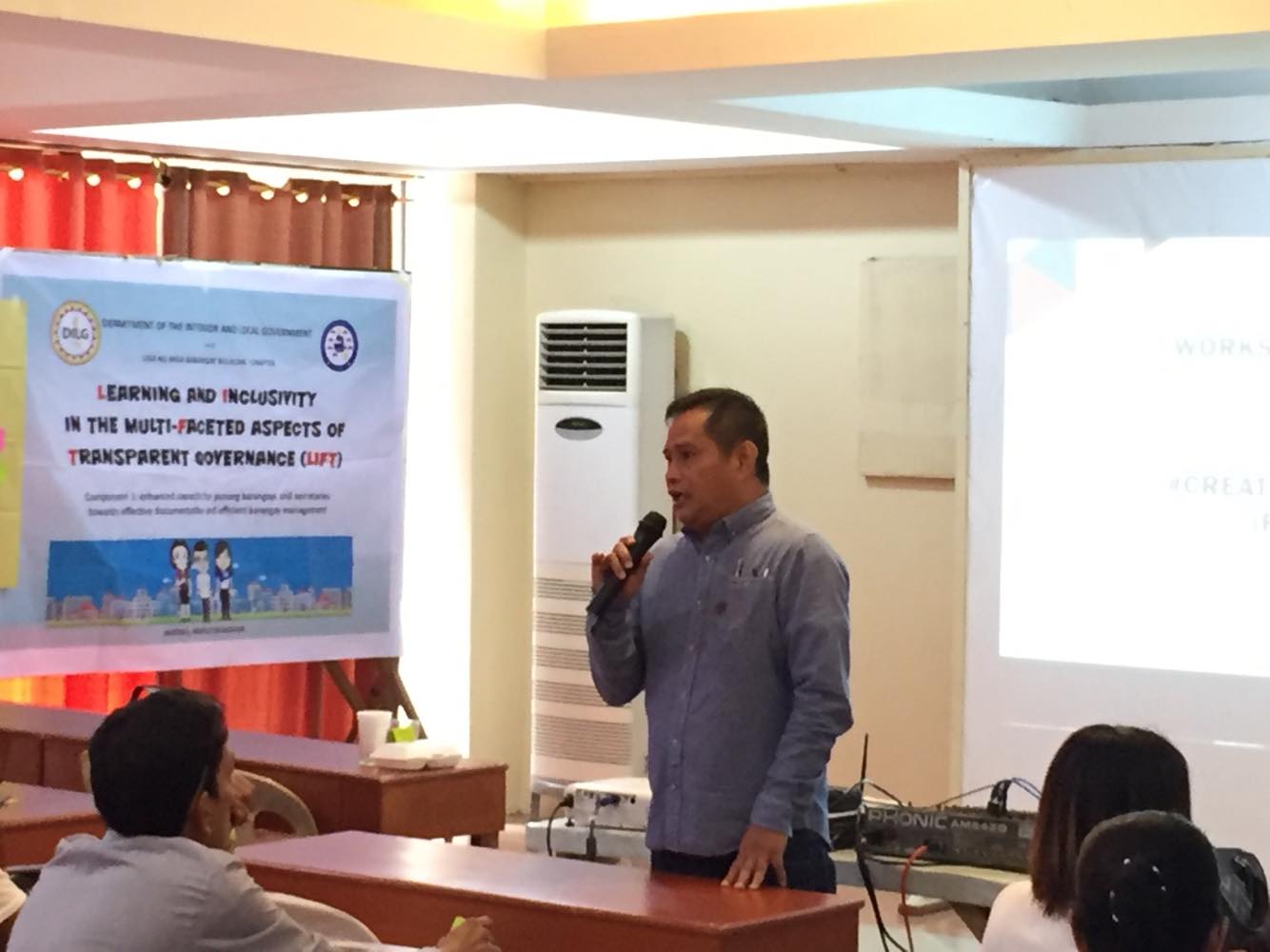 Almost 1,000 Barangay Functionaries, mostly Barangay Secretaries, were capacitated on effective documentation and efficient managementlast February 6-7; 10-11; 12-13, 2020 at Galilee Hotel and Resort, Bustos, Bulacan.
The Capacity Development with title, "Learning Inclusivity in the Multi-Faceted Aspects in Transparent Governance (LIFT)", is an initiative of DILG Bulacan in coordination with the Liga ng mga Barangay Bulacan Chapter. Itwas conducted to prepare the Barangay functionaries for the upcoming barangay assessments for this year.
"If hindi documented, it did not happen", said PD Darwin David in his message as he emphasize the importance of documentation as part of the system and procedure of the Barangay.
The activity aimed to enhance barangay functionaries' written communication skills that can be applied to daily tasks; provide basic photography skills and that can be applied to documentations; reorient them on their duties and functions; enhance their understanding of the Seal of Good Local Governance for Barangays (SGLGB); improve the compilation and packaging of their documents submitted for assessments; and deepen their understanding and appreciation of on the DILG.