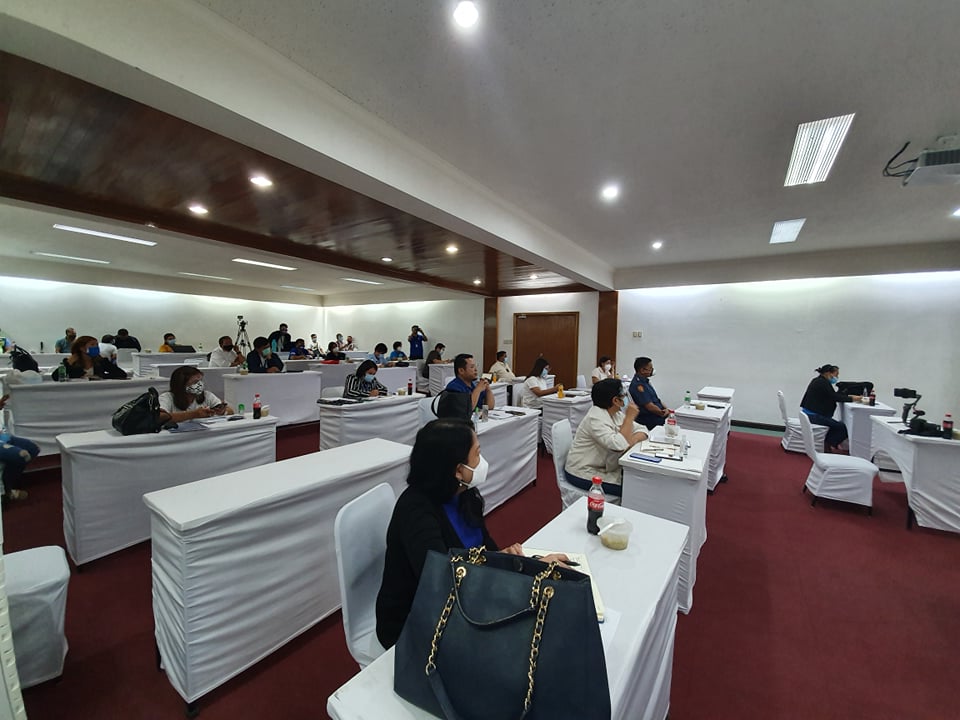 Governor Daniel R. Fernando convened the Provincial Inter- Agency Task Force (PIATF) on Emerging Infectious Disease of Bulacan on August 3, 2020 in response to the announcement of President Rodrigo R. Duterte that the Province is among those who will revert back to Modified Enhanced Community Quarantine (MECQ) from General Community Quarantine (GCQ).
During the meeting, Governor Fernando, together with Provincial Director Darwin D. David (DILG Bulacan), Dra. Jocelyn Esguerra-Gomez (PHO), Ms. Rowena J. Tiongson (PSWDO), Provincial Director Lawrence B. Cajipe (PNP) and other offices concerned, discussed the current COVID situation in the Province and the plans that will be undertaken in the following days and weeks.
Director David reiterated the contents of the Omnibus Guidelines on the Implementation of MECQ issued by the IATF dated July 16, 2020. He also suggested that the Province can partner with resort owners in case they fall short of isolation units because of rapid increase in the number of COVID-19 cases.
Likewise, Director David added that their plan should not be only for the announced MECQ duration, but should cover the rest of the year 2020.
Dra. Gomez backed-up the suggestion of Director David as she presented the current statistics of COVID-19 cases in Bulacan. She also discussed to the team that the Jose B. Lingad Hospital in Pampanga which processes the COVID tests of Bulacan gave notice that they can only accommodate limited tests for a week due to shortage of testing kit supplies.
Lastly, Governor Fernando directed the PNP to be stricter in checkpoints, especially in the entry points of Bulacan, as well as to the residents who are going outside of their house.