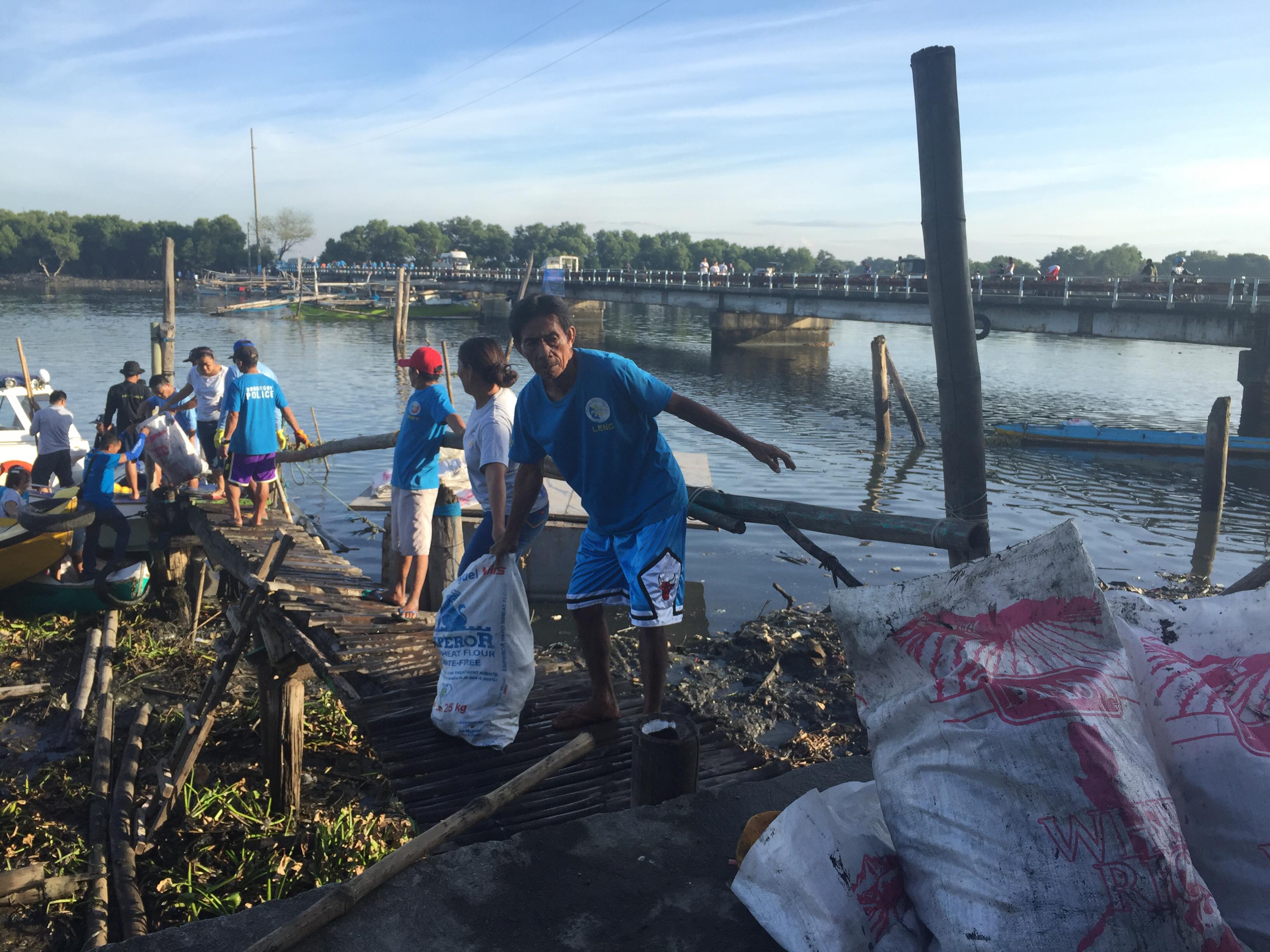 A year after the launching of the Battle for Manila Bay, representatives from different National Government Agencies particularly the Mandamus Agencies together with some Local Government Units in Bulacan and Non-Government Organizations gathered in Brgy. Tawiran, Obando, Bulacan to conduct a clean-up drive last January 26, 2020.
The Obando River is one the major rivers draining to Manila Bay. According to DENR, the water quality in the rivers of Bulacan has improved since the launch of the program.
"Many have doubted us and questioned our potentials to win this battle for Manila Bay but a year after this program has been launched, I believe we can all say we are winning this," said Paquito Moreno Jr., Regional Executive Director of the DENR-Central Luzon.
Additionally, Mayor Edwin Santos of Obando, Bulacan said that fishermen in the area are now starting to catch enough fish.
It was pointed that the garbage being collected in the area has been reduced at least half of what they used to collect.
The town of Obando has been very compliant with the program said RD Julie J. Daquioag during her speech. This was attributed to the proper awareness of the people in waste disposal.