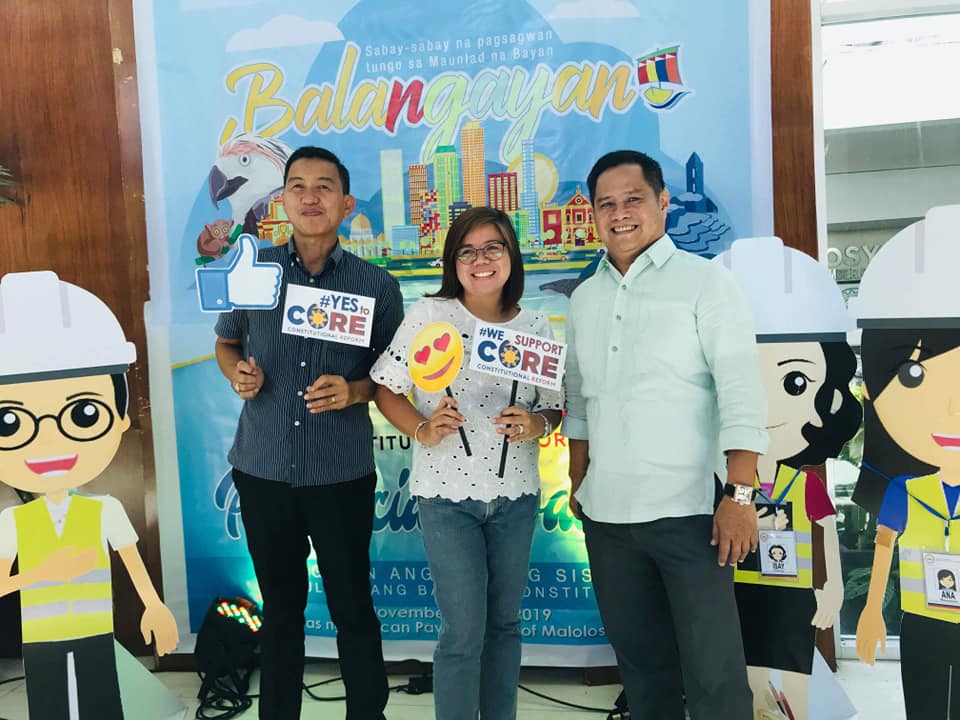 As part of the Constitutional Reform (CoRe) Campaign of the Department, a series of roadshow activities, divided into four legs, was conducted in the Province Bulacan on November 18-19, 2019 at the Hiyas ng Bulacan Convention Center.
            The four major activities of CoRe were: Media Briefing, Town Hall Meeting, CORE and the Balangayan. More than 1,000 persons composed of Barangay Officials, LGU Officials, Local Youth Officers, Media and other citizens of the Province participated in the 2-day event.
            On the four activities conducted, Proposed Amendments to Sections 6 and 14 of Article X of the 1987 Constitution were discussed to all the participants. These were tackled by Atty. Niño Bautista, Councilor of the City of Malolos, who served as one of the Resource Speakers. Likewise, PD Darwin D. David presented the Political, Electoral and Economic Reforms as well as the Message of the House. These presentations contain the Four Pillars of the CoRe.
            The main objective of the roadshow is to inform and educate the people on the profits of the constitutional reform, as opposed to the present constitution; and also, to create interface dialogue between the government and the locals on how to address pressing issues peculiar to their area.