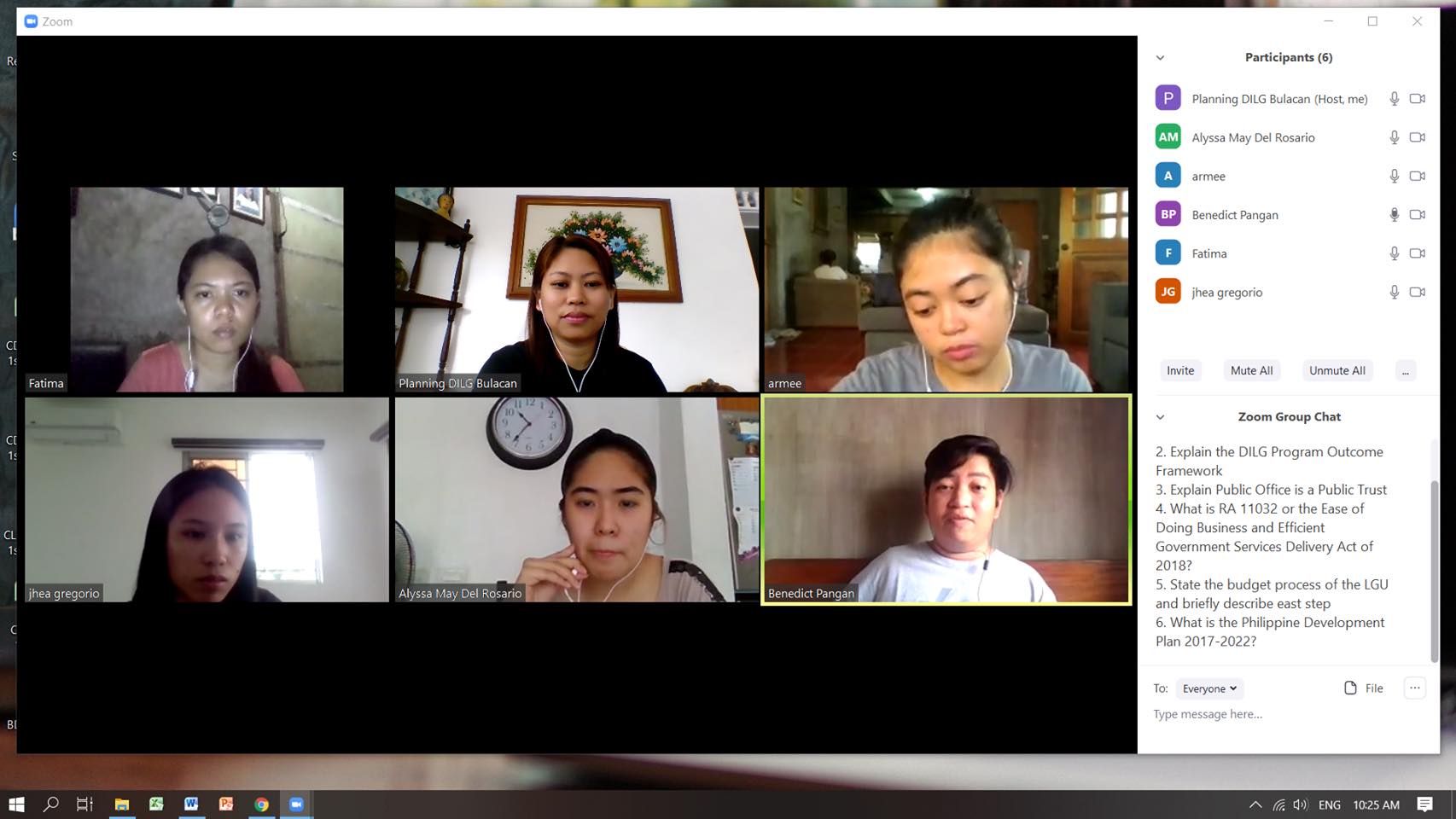 Due to the enhanced community quarantine imposed by the government due to the pandemic caused by the COVID-19 virus, meetings and seminars were cancelled and rescheduled to a later date or until further notice. The Department also implemented a work-from-home scheme to keep its employees safe.
Among the cancelled activities is the supposed General Orientation Training of Local Government Operations Officers II (LGOOs II). Four trainees come from DILG Bulacan.
To help them prepare for their training, the DILG Bulacan trained LGOO personnel initiated an online coaching for the trainees through zoom meeting. They discussed all the possible topics that may be tackled during their trainings. The trainees undergo short training on public speaking and were also given advice on how to properly answer the questions of the Local Government Academy.