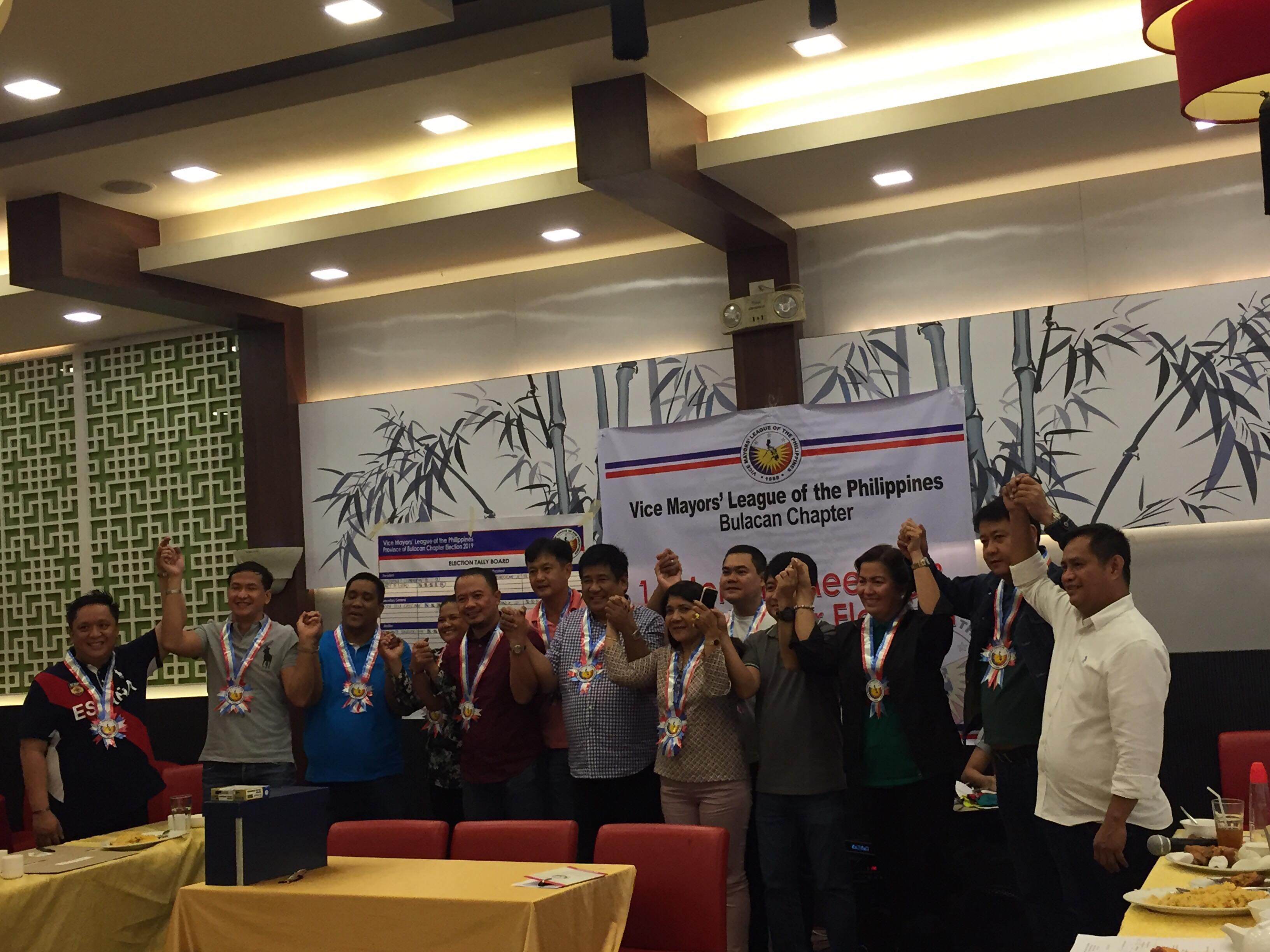 MALOLOS CITY, BULACAN –Vice Mayors' League of the Philippines (VMLP) –Bulacan Chapter elected a new set of officers on August 8 2019 at HAP CHAN restaurant, Malolos City, Bulacan.
21 out of 24 Vice Mayors in the Province of Bulacan were present during the election and casted their votes to elect their new set officers for the said league. The activity also served as their first meeting.
Hon. Christopher F. Clemente, Vice Mayor of Baliwag, Bulacan, called in the meeting to order which was immediately followed by the election proper facilitated by the COMELEC Chairperson, DILG Bulacan Provincial Director Darwin D. David. Moreover, the members of the VMLP COMELEC are Hon. Noel G. Pineda of Vice Mayor of Malolos, Bulacan and Hon. Ariel Valderama, Vice Mayor of Balagtas, Bulacan.
After the votes were canvassed, the following are the newly-elect officers of the VMLP-Bulacan Chapter:
                     President - Hon. Henry F. Clemente – Marilao, Bulacan
                     Vice President – Hon. Efren Bartolome, Jr. – City of San Jose Del Monte, Bulacan
                     Secretary General – Hon. Arvin Dela Cruz – Obando, Bulacan
                     Treasurer – Hon. Jose Santiago, Jr. – Bocaue Bulacan
                     Auditor – Hon. Reynante Bautista – Angat, Bulacan
                     P.R.O – Hon. Imelda De Leon – Plaridel, Bulacan
                     Board of Directors – Hon. Christina Gonzales – Paombong, Bulacan
                                                      Hon. Ricardo Candido – Pulilan, Bulacan
                                                      Hon. Luisa Sebastian – Pandi, Bulacan
                                                      Hon. Rogelio Santos – Guiguinto, Bulacan
                                                      Hon. Edison Veneracion – San Rafael, Bulacan