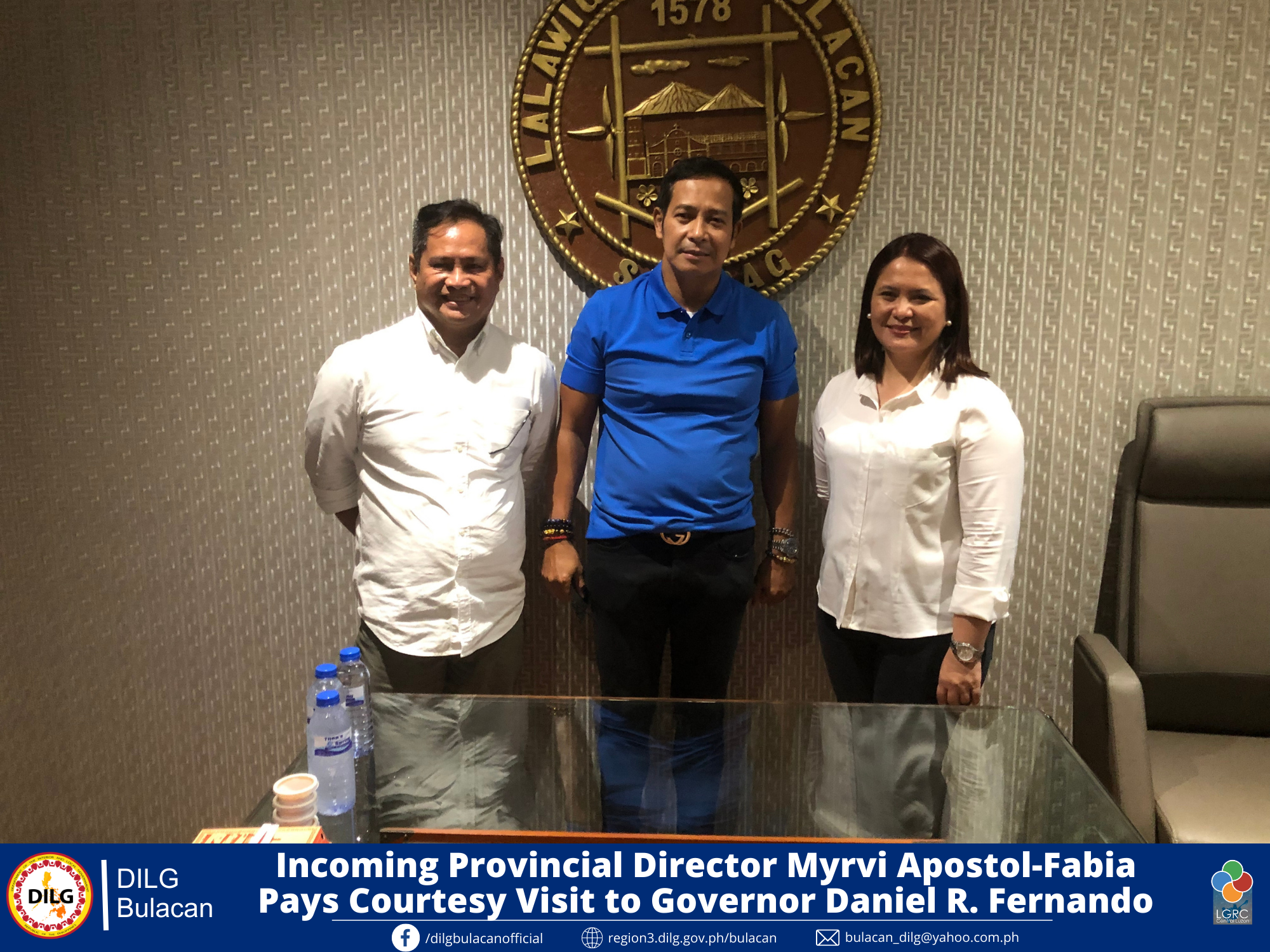 June 14, 2022 – Outgoing Provincial Director Darwin D. David and incoming Provincial Director Myrvi Apostol-Fabia pays courtesy visit to Provincial Governor Daniel R. Fernando. During the meeting, PD David introduced PD Fabia as the new Provincial Director of DILG Bulacan. 
 PD Fabia shared her plans for the direction of the office and expressed her support for the Provincial Government.
Likewise, Governor Fernando gave a briefer on the accomplishments of the province and his blueprint for development in his second term as the Governor of the Province of Bulacan.