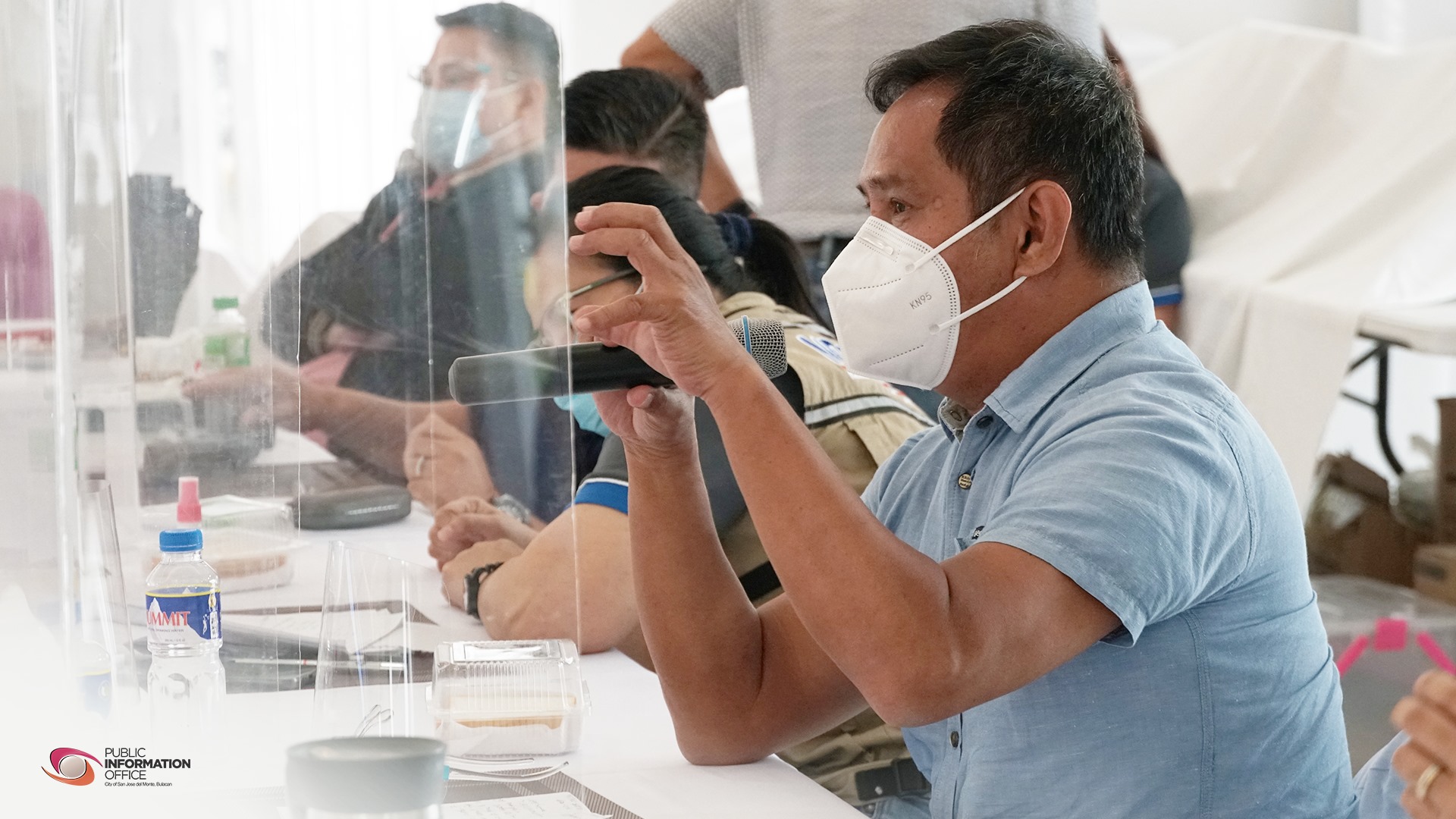 CITY OF SAN JOSE DEL MONTE, BULACAN – The City Task Force on Emerging and Re-emerging Infectious Diseases (ERID) led by Hon. Mayor Arturo B. Robes met the Regional Task Force on Covid-19 Central Luzon chaired by Office of the Civil Defense Regional Director Maria Theresa R. Escolano on August 8, 2020.
The meeting is to discuss the current situation of Covid-19 in the City and is in preparation with the upcoming National Task Force on Covid 19 visit by this week in the Province of Bulacan.
City Health Office Chief, Dra. Betzaida Banaag discussed the current status and detailed analysis of the confirmed cases and active cases of covid-19 in the city. Also discussed were the efforts and activities initiated by the City Government in the fight against Covid-19.
Appreciating all its efforts and innovations, RD Escolano commended the City government and expressed her whole support to the enhanced checkpoints to be implemented by the City effective August 10, 2020 to ensure that only essential travels will be allowed in and out of the City and those coming from areas with high incidence of Covid-19 during the duration of MECQ shall undergo a mandatory 14-day home quarantine except for medical doctors and cargoes of essential products and medical supplies.
The meeting is in coordination with the Liga ng mga Barangay ng CSJDM led by Liga Pres. PB Zosimo Lorenzo. Also in attendance were DILG Bulacan PD Darwin D. David representing RD Julie J. Daquioag of DILG R3 as co-Chair of the RIATF, Bulacan Provincial RTF representatives from Provincial Health, Chief of Staff, and DRRM.