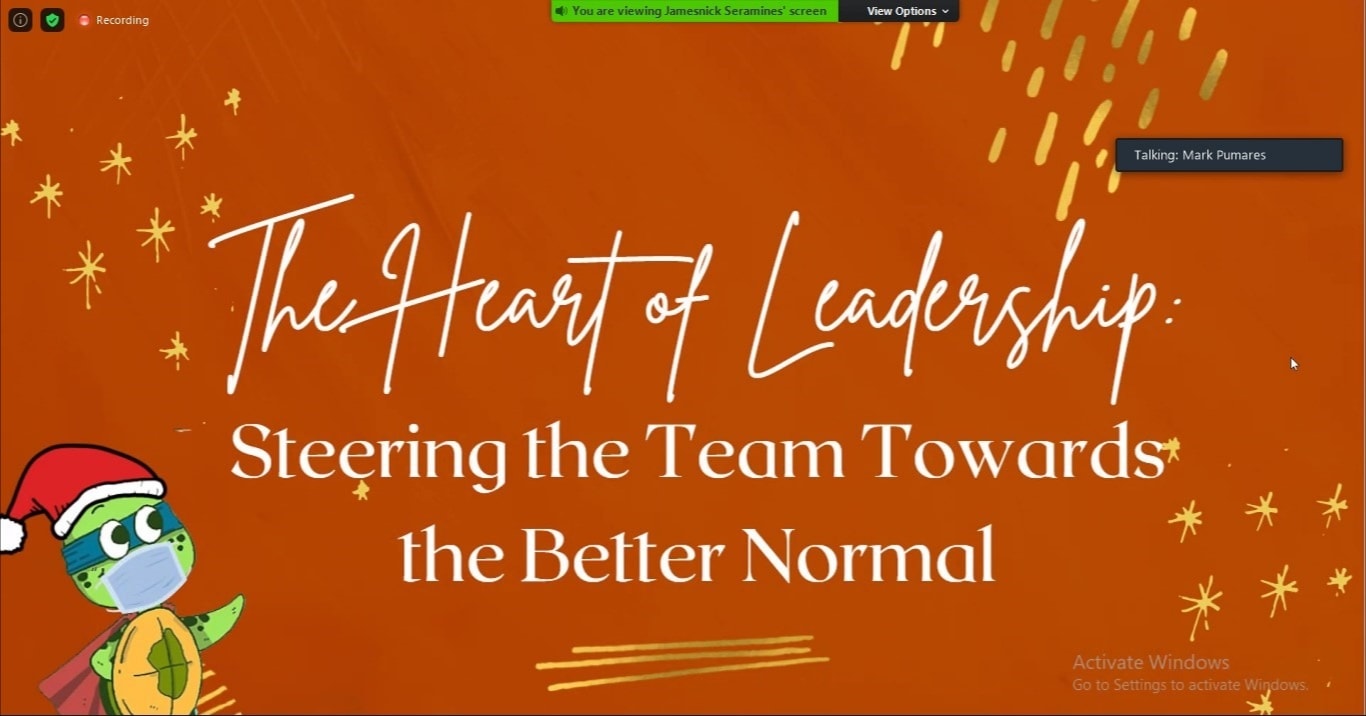 For its 2020 year-ender, the DILG Bataan Team took the time to envision and gear themselves for a better new year with fresh perspectives and enhanced mindset through "The Heart of Leadership: Steering the Team towards a New Normal," a special Zoomustahan online episode held on December 21, 2020.
Dr. Leslie Jorge-Acain, chairperson of Research and Development Office-Bataan Peninsula State University (BPSU) Main Campus discussed 'Effective Leadership in Times of Pandemic'.
The team learned that life can be seen as a 'finite' or an "infinite game". "Finite" players focus on the outcome of the game, such as winning and losing, whereas infinite players center on allowing the game to continue and give rise to multiple possibilities.
Acain opened that for people to be better leaders, they have to possess an infinite mindset. She told the team that 'With an infinite mindset, there are no losers - there are just people who are ahead and people who are behind. She added that by focusing on this game-like aspect, we can improve our understanding of how everything really works and learn to become better players in the game of life.
Likewise, Engr. Gil Cruz, also a BPSU professor and a student leader in his college days, shared his knowledge on "Leadership through Adversity: Addressing the Leadership Gaps/ Barriers." He presented that problems are common and are usually healthy signs of good capability building for team members particularly if they recognize and address them and use them by co-creating solutions.
Tough and different times call for a different approach on how to resolve and improve and on how to manage our people in organizations. For the DILG Bataan Team, the holiday season is an opportunity to reflect on the important matters at work and even to our personal lives; now that we are in a transition for the New Year and a better normal. 0