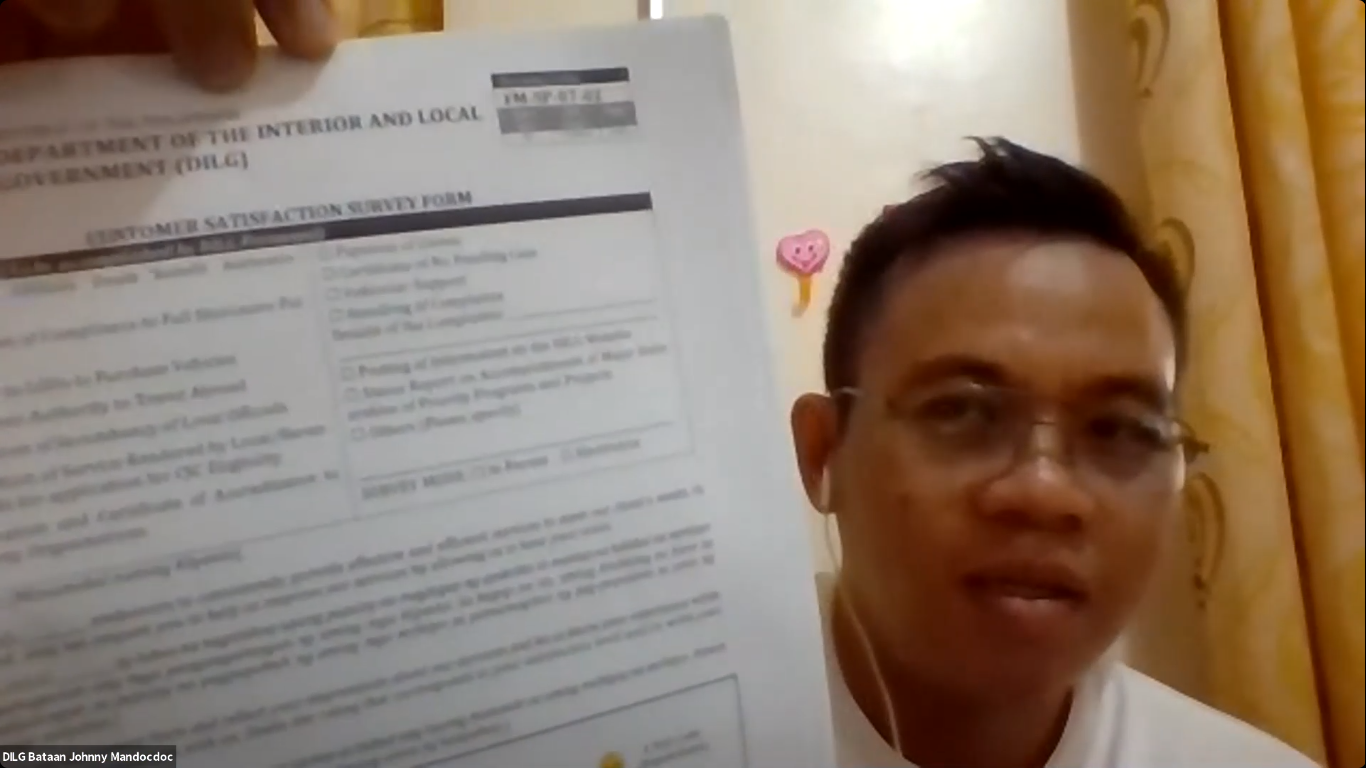 DILG Bataan went through the second DILG R3 Internal Quality Audit (IQA) for the year 2020 via Zoom on November 19, 2020.
The online activity, which is in preparation for the external audit surveillance this December, was headed by LGOO VII Dennis Daquiz and LGOO VII Ariel Espinosa, Cluster Team Leaders (CTLs) from Aurora and Nueva Ecija, respectively.
Programs audited that were presented by the DILG Bataan process owners are the following:
Review of GAD Plan and Budget
Endorsement of Application for Scholarship Grants
Certificate of Compliance to Full Disclosure Policy
Issuance of Certificate of Services Rendered of Local/Barangay Officials
Processing of Barangay Officials' Death and Burial Claims
Issuance of Confidential Fund Certificate
Issuance of Certificate of Incumbency to Local Officials
Endorsement of LGU Request for Authority to Purchase Motor Vehicle
Improvements and suggestions both from CTLs Daquiz and Espinosa and the process owners were discussed at the end of the audit session to contribute to the continuous development of the quality management system of DILG Region III.