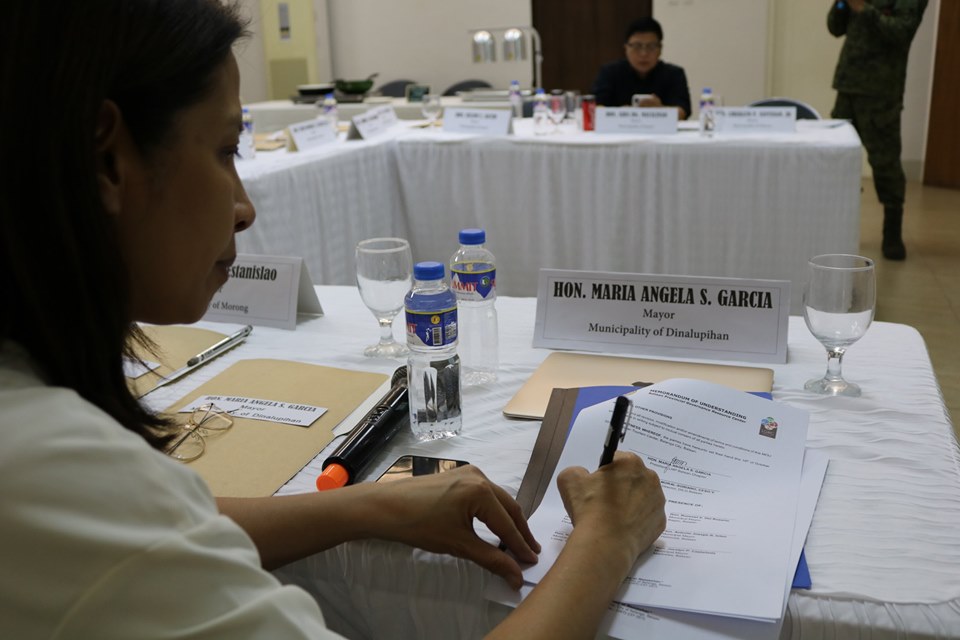 DILG Bataan, in collaboration with the League of Municipalities of the Philippines (LMP) Bataan Chapter, seeks for a stronger linkage between the academe and the LGUs through a Memorandum of Understanding (MOU) for the creation of the Bataan Local Governance Resource Center (LGRC) during the LMP Quarterly Meeting at the Bataan Tourism Center, Balanga City, Bataan on October 18, 2019.
In the said activity, DILG Bataan presented the background, purpose and the contents of the MOU.
Bataan Peninsula State University, represented by Mr. Dan William Martinez, Research Coordinator of the College of Engineering and Architecture (CEA) presented their department's research framework and proposal to the mayors of Bataan.
Bataan LGRC is one of the strategies of the DILG Bataan in the attainment of its Initiative for Managing Collaborative Programs of Action (IMPACT) Bataan.
#ProactiveDILGBataan
#1Bataan