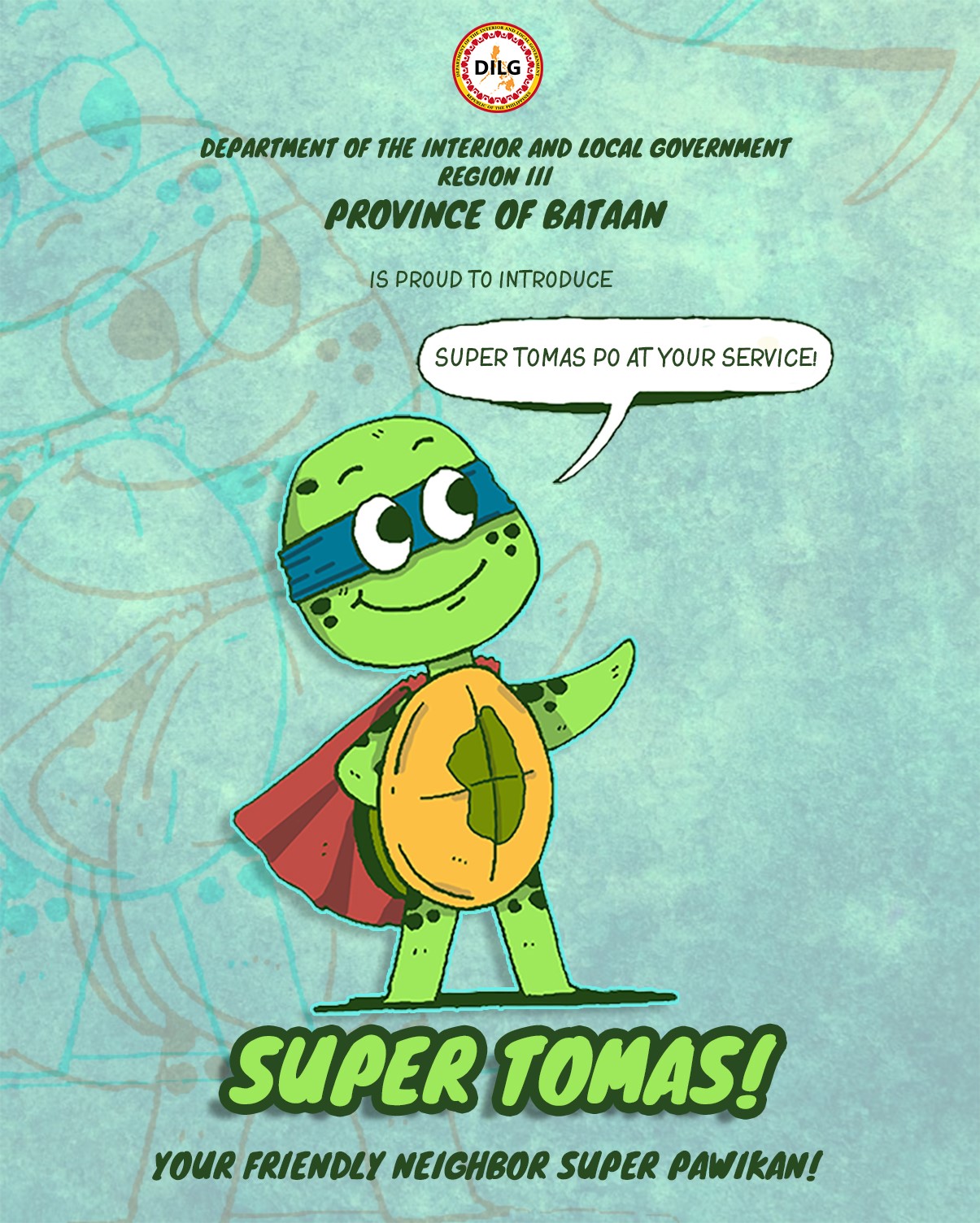 Meet Super Tomas, the new friend and brand ambassador of DILG Bataan on social media who will provide valuable and up-to-date information on local governance here in our province.
He talks. He is informed, very much involved and will give quality information of public interest about the DILG and local governance in Bataan.
He is a sea turtle (pawikan) and was inspired from the "Pawikan Festival", one of the pride festivals and a symbolic celebration in the province that brings sustainable progress in Bataan and unifies Bataeños from all walks of life.
Super Tomas was coined from Tomas Pinpin; A printer, writer and publisher from Bataan, who was considered as the first Filipino printer and is referred as the "Prince of the Filipino Printers".
Like the contribution of Tomas Pinpin in Philippine history, Super Tomas is a fitting name that will help raise increase public awareness and understanding of the DILG's mandate, programs, projects, services and related information in local governance.
Abangan si Super Tomas dito sa DILG Bataan!