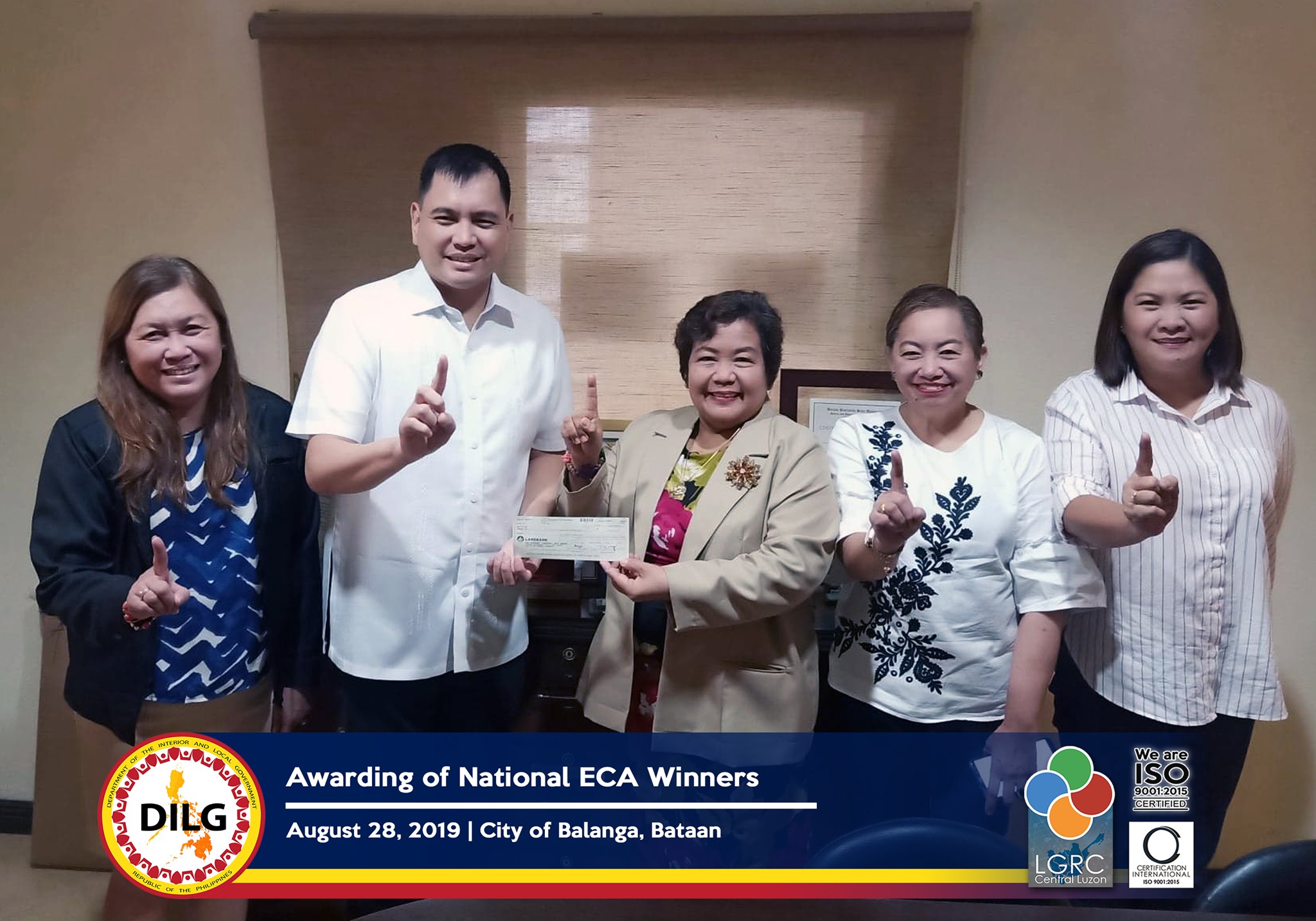 The City of Balanga emerged as the best LGU in the country in the city category for winning the 2018 National 'MANILA BAYani' Awards.
Regional Director Julie J. Daquioag, MED Chief Lerrie S. Hernandez and FAD Chief Anita W. Adriano of DILG Region III awarded the Php 1M cash prize to the City of Balanga, headed by Mayor Francis Garcia, earlier today at the City Hall of Balanga.
The City earned the highest score in the Environment Compliance Audit (ECA) conducted by DILG, with the National Inter-Agency Committee.
Congratulations, Balanga! Congratulations, Bataan!