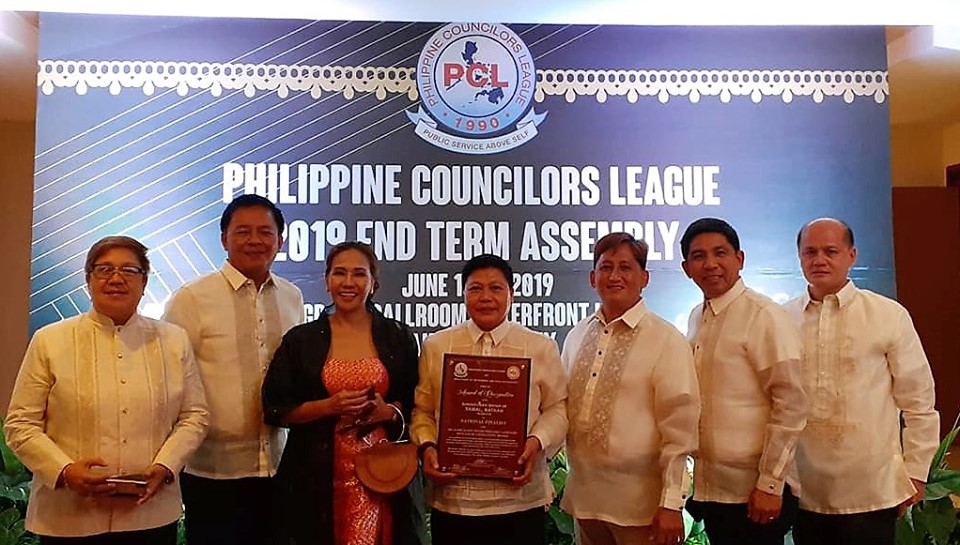 The Sangguniang Bayan of Samal emerged as a national finalist in the 2018 Local Legislative Award (LLA) conferred during the 2019 End Term National Assembly of the Philippine Councilors League (PCL) on June 19, 2019 at Waterfront Hotel, Cebu City.
DILG and PCL bestowed the award to Samal which was also the regional champion in Central Luzon for the 4th to 6th class municipality category.
Mayor Generosa Dela Fuente, Vice Mayor Aida Macalinao and the Sangguniang Bayan Members of Samal received the "Award of Recognition".
LLA recognizes the exemplary performance of the sanggunian, particularly of cities and municipalities, for legislating measures that help build the foundation of meaningful local administration and development.
Watch the AVP of Samal presented during the LLA national awarding on this link: https://drive.google.com/open?id=1nQOH3-6pKbI1KZI0L3x44X3VDLspvnHx