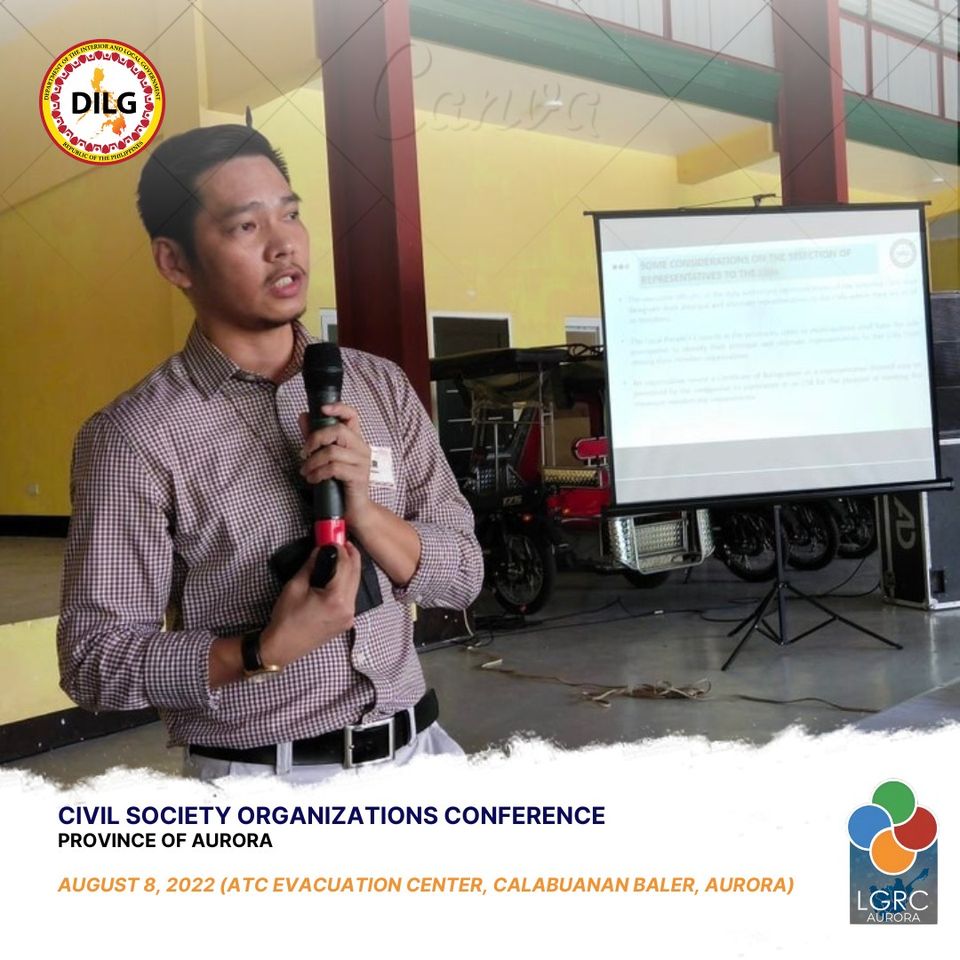 Provincial Government of Aurora, in partnership with the Department of the Interior and Local Government – Provincial Office of Aurora, rekindles participatory governance and orchestrates the Civil Society Organizations (CSOs) Conference on August 08, 2022, at ATC Evacuation Center, Sitio Setan, Brgy. Calabuanan, Baler, Aurora.
A productive discussion was underscored during the discussion of OIC-Provincial Director Ener P. Cambronero, CESE, on the guidelines on the accreditation of CSOs and selection of representatives to the Local Special Bodies covered in the DILG MC 2022-083. He included the salient features and innovations of the amended policy, which struck CSO attendees' participation raising concerns they experienced in barangay and municipal special bodies.
Consequently, ADA VI Bon Paby P Mingua and LGOO VI Mary Joyce T. Bautista, Program Manager of DILG Aurora, delivered the code-mandated avenues of CSOs and the Local People's Council (DILG MC 2022-054), respectively.
PPDC Armida C. Palispis, Ph.D. EnP, CSO Desk Officer, discussed the background and overview of the said activity and highlighted the relevance of participatory and collaborative governance.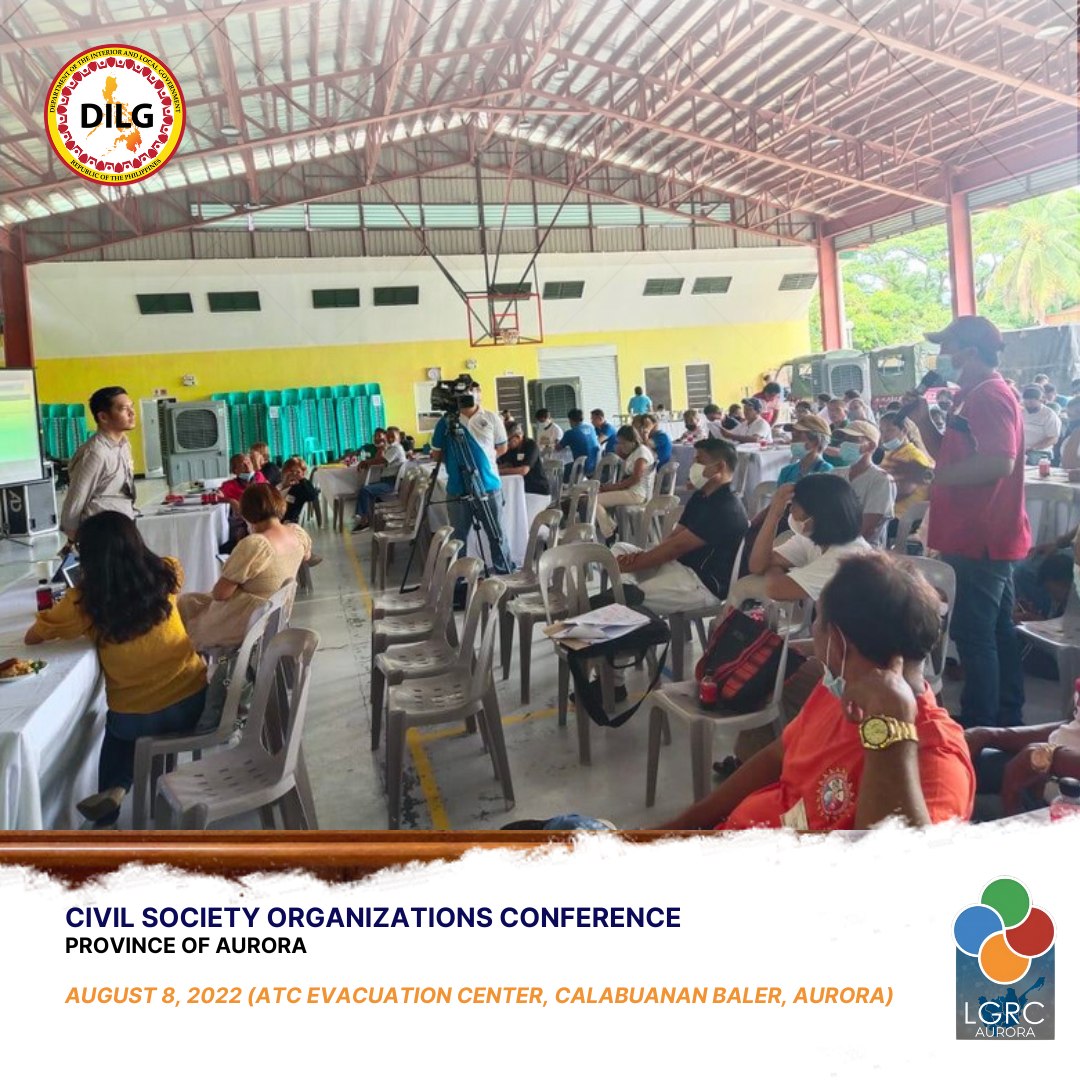 Lastly, PG Aurora thru PPDC Palispis launched a multi-sectoral organization named Mamamayang Makapamahalaan. It will serve as an advisory body of the provincial government in ensuring the direction of economic and social development and coordinating development efforts in the province.