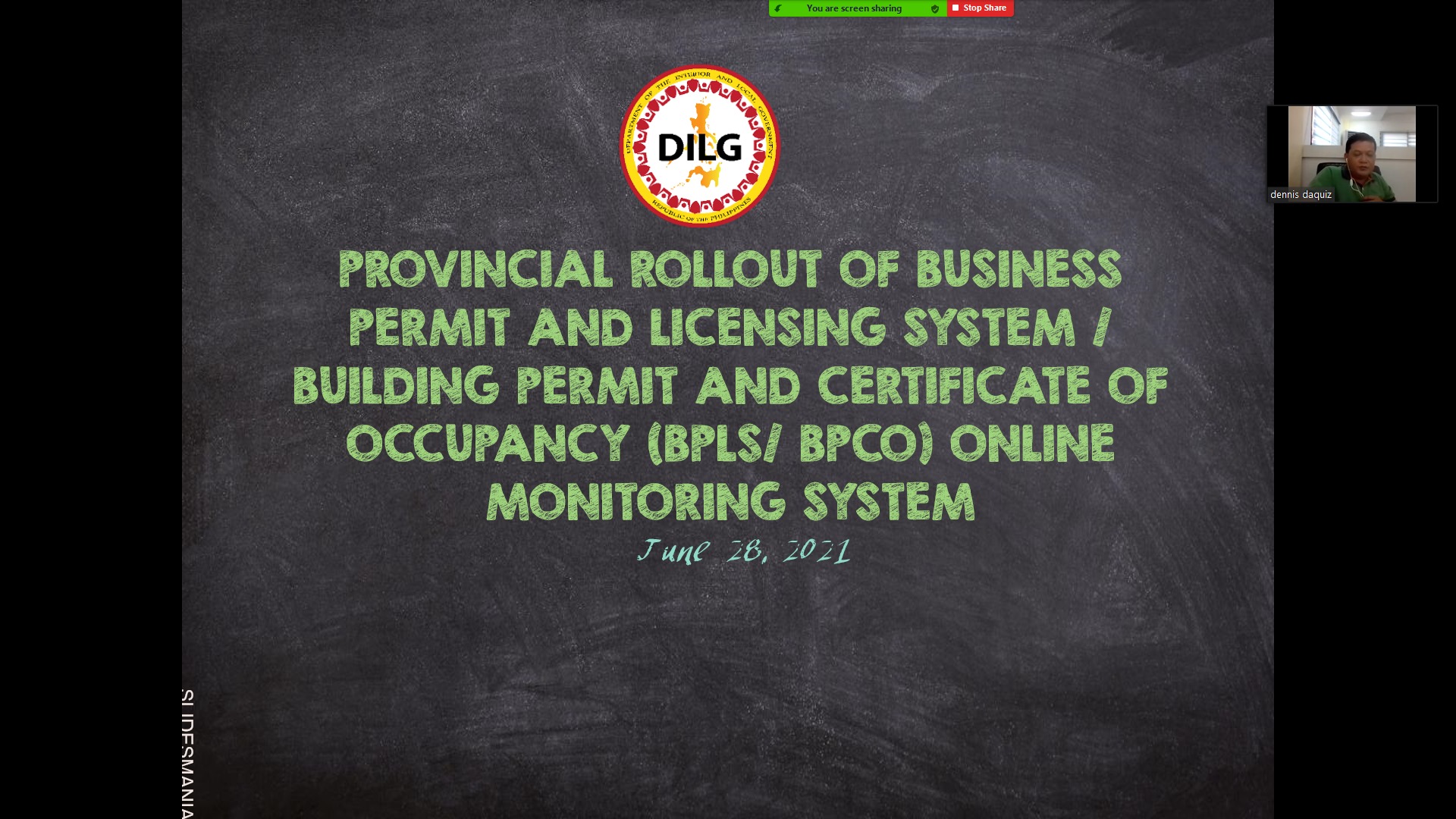 Rapid adoption due to COVID-19 pandemic – DILG Aurora Provincial Office conducted a one-day online learing program for the transition from traditional and manual monitoring to online monitoring system of Business Permit and Licensing System/Building Permit and Certificate of Occupancy (BPLS/BPCO) on June 28, 2021 via Zoom Online Platform.
The BPLS/BPCO online monitoring system had set a future wherein users will be engaged in digital innovation, delivery and convenience on both ends.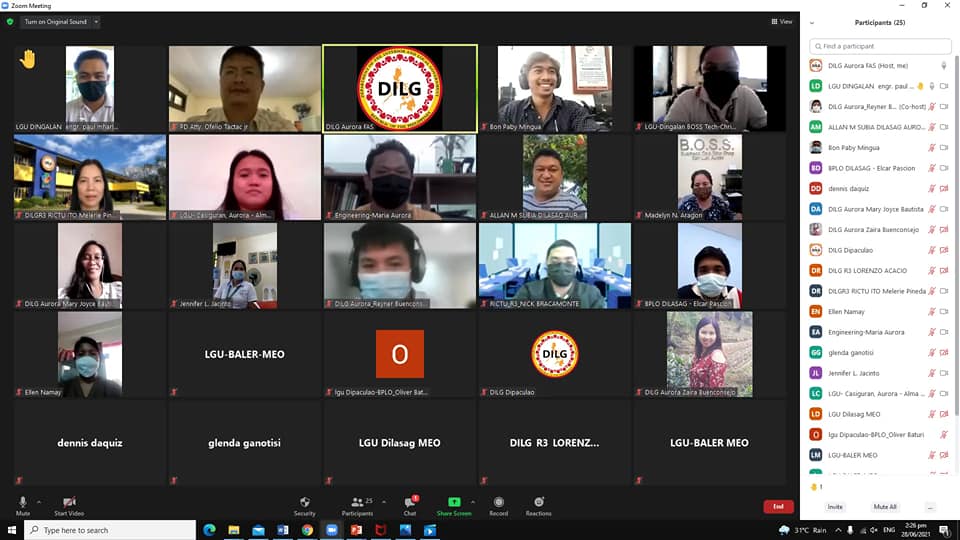 Regional Information Communication and Technology Unit headed by Melerie G. Pineda, Information Technology Officer I and her team, capacitated participants from LGUs as they walked through the innovative and hassle-free monitoring system that could help in the increase of competitiveness and ease of doing business in local government offices, as required by Republict Act No. 11032 or the Ease of Doing Business and Efficient Government Service Delivery (EODB-EGSD) Act, an act making the process and running the business easier and more efficient.
The online monitoring aims to systematically monitor the compliance of LGUs on the revised standards on processing Business Permits and Licenses (JMC 2016-01) and streaming the Processes for the Issuance of Building Permits and Certificate of Occupancy (JMC 2018-01) nationwide. Also, it features an online feedback mechanism which will be reported to respective LGUs that may improve their service delivery to its clients and constituents.