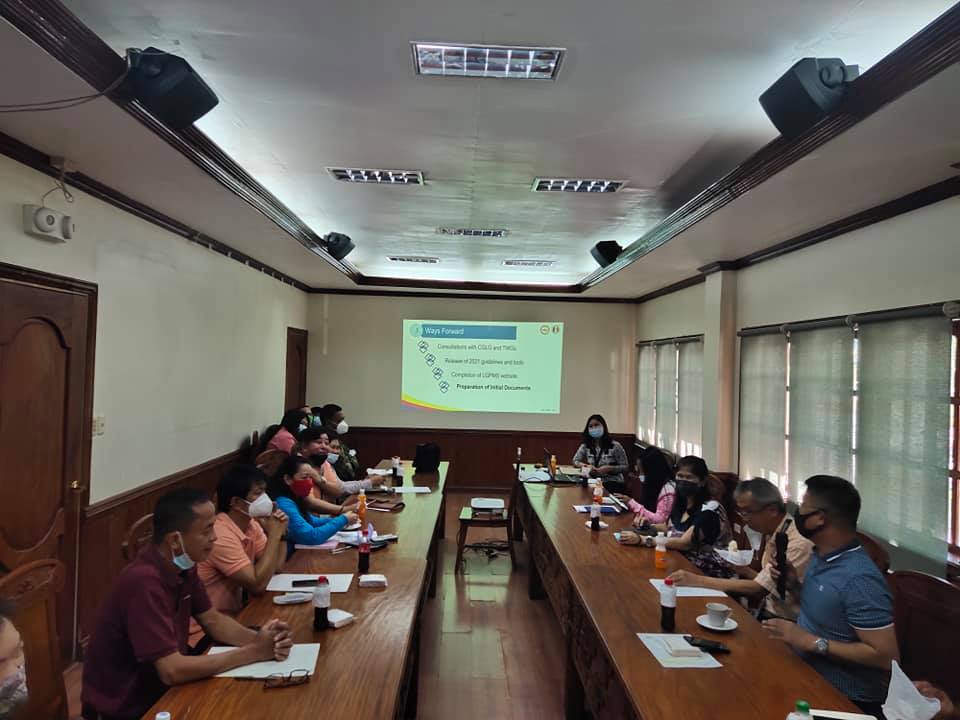 Some Department Heads and Representatives from the Provincial Governmet of Aurora as they prepare for the Seal of Good Local Governance 2021 validation
Following the issuance of the Implementing Rules and Regulation of RA No. 11292 or the Seal of Good Local Governance Act to institutionalize the SGLG as a performance assessment and reward framework for local government units, the DILG Aurora team is now gearing for the 2021 Seal of Good Local Governance (SGLG) evaluation.
In preparation for the upcoming assessment, the DILG headed by Atty. Ofelio A. Tactac Jr. CESO V and LGOO II Florenz Zaira Buenconsejo collaborated with the Provincial Government of Aurora, today, February 11, 2021, as many new areas have already been included in the SGLG law, such as Health Compliance and Responsiveness, Program for Sustainable Education and Youth Development.
Included in the SGLG existing criteria are: good fiscal or financial administration or financial sustainability; disaster preparedness; social protection and sensitivity program; business friendliness and competitiveness; safety, and peace and order; environmental management; and tourism, culture and arts.
The IRR and previous metrics are used as preliminary guides, pending the publication of the final and accepted guidelines. This is to determine the level of readiness of the LGUs and to identify potential problems and concerns and measures to resolve them.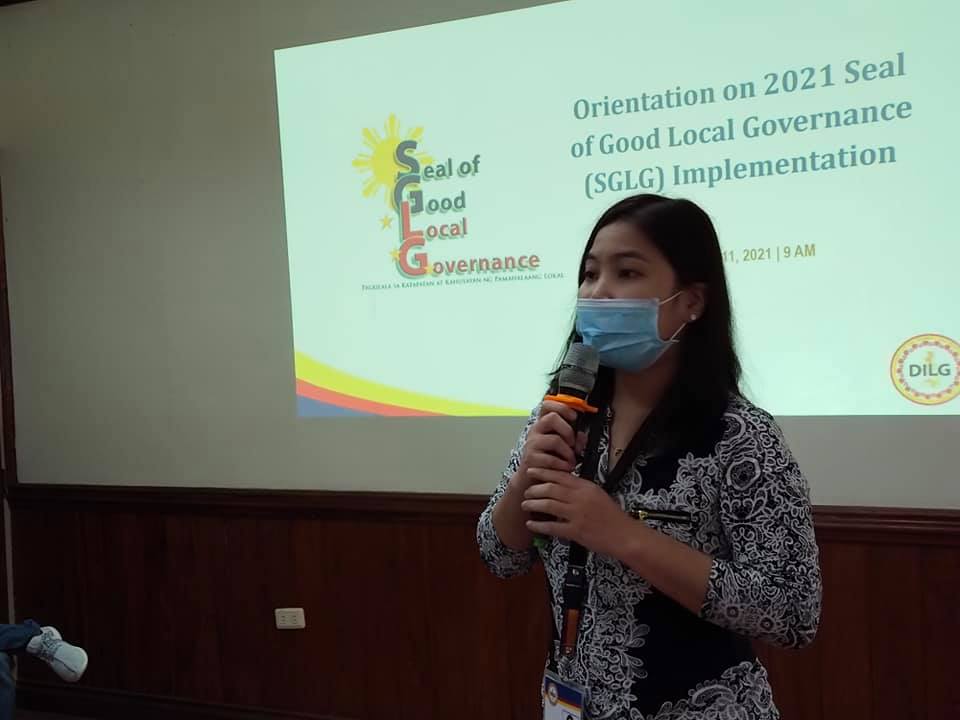 Engr. Florenz Zaira B. Buenconsejo as she introduce the SGLG assessment areas during the Orientation on the SGLG 2021 Implementation, February 11, 2021
The SGLG, as the Department's flagship program, is the DILG's primary evaluation instrument for assessing the efficiency of LGUs in complying with a variety of national laws and policies that are key to providing quality service to the public prior to the signing of a statute. 
As an advisory body, the Council of Good Local Governance, composed of the Department of the Interior and Local Government, the Department of Budget and Management, the Department of Finance and the National Economic and Development Authority, shall act to ensure that the SGLG Award is properly implemented under the law.