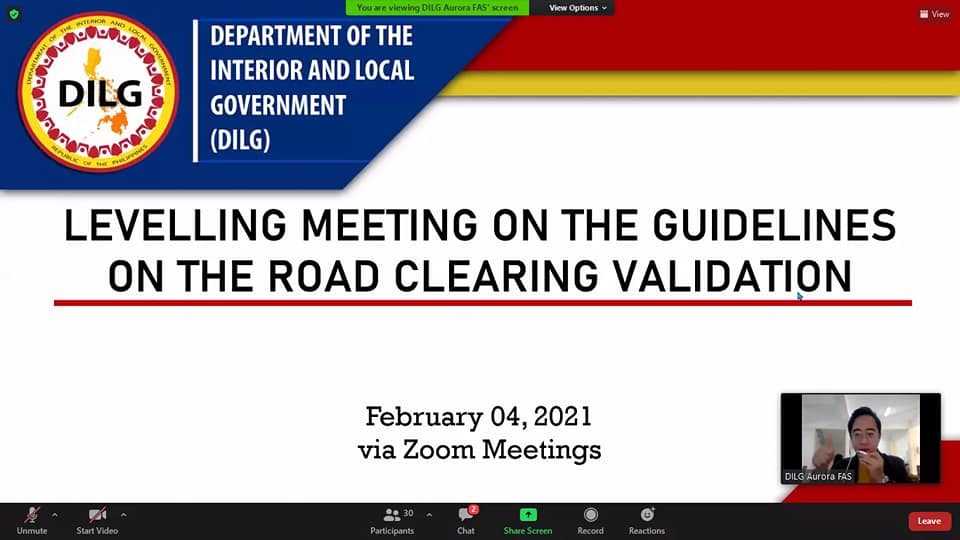 Baler, Aurora - On February 04, 2021, the DILG enjoined the Provincial and Municipal Road Clearing Validation Teams and LGU Task Force Representatives from the eight (8) municipalities of Aurora and the PGA for a conduct of Levelling Meeting on the Guidelines on the RCV.
Attended by Representatives from the Philippine National Police, Bureau of Fire Protection, Civil Society Organization, Liga ng mga Barangays and DILG Field Officers, the activity headed by Atty. Ofelio A. Tactac, Jr. CESO V serves as medium for the validation teams to have a mutual understanding on the guidelines imposed by the national directive.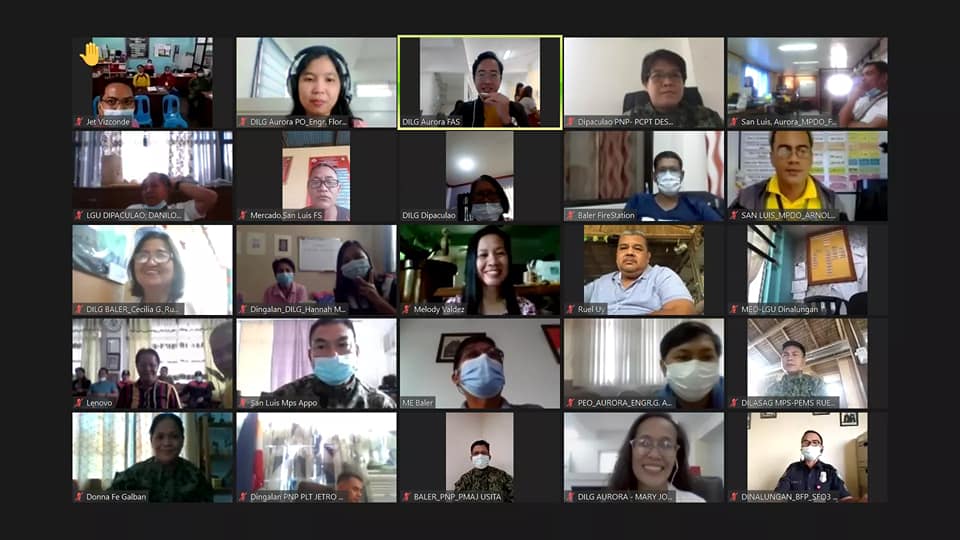 According to DILG Memorandum dated January 19, 2021 that is in line with the DILG Memorandum Circular No. 2020-145 that provides the road clearing operations continuation, road clearing operations in areas under modified general community quarantine (MGCQ) should be fully enforced, which means the implementation of all the road clearing components.
Validation of LGU compliance will be exercised at the provincial and municipal level, just as in the previous implementation of the Road Clearing Operations. Administrative charges from the DILG will be charged to LGUs that do not comply with the presidential directive.
Road clearing compliance validations shall be conducted on February 16 to March 02, 2021.