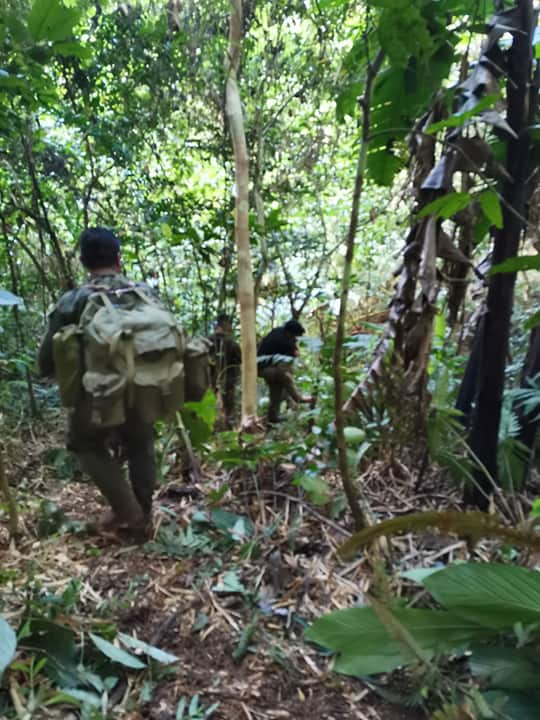 Two soldiers were killed, while three others were wounded, after some 20 members of the Komiteng Larangang Gerilya (KLG) rebels attacked government forces assisting in the distribution of the financial assistance to indigents affected by the coronavirus disease 2019 (COVID-19) crisis in Barangay Diaat, Maria Aurora, Aurora Province on  April 21, 2020.
Major Amado Gutierez, chief of the public affairs office of the Seventh Infantry Division (7th ID) said the government troops from the 91st Infantry Battalion (91st IB) were conducting security patrol for the distribution of the Department of Social Welfare and Development's (DSWD) Special Amelioration Program (SAP) in the vicinity of Barangay Diaat, Maria Aurora, Aurora when the incident happened at around noon.
Prior to the securing the area, they received information about the presence of armed bandits near their location.
But even before they could reach the area, they were fired upon by the suspected New People's Army (NPA) NPA bandits, inflicting fatal wounds on two troopers – one died on-the-spot while the other died in the hospital, and slightly wounding three other troops.
Under heavy fire, the troops defended their location for about an hour and forced the NPA terrorists to retreat to different directions. Pursuit operations were still ongoing.
Meanwhile, Maria Aurora Mayor Amado Geneta expressed his condolences with the families of the fallen troops.
"It was I who requested the 91IB to secure the vicinity of Barangay Diaat against possible interference by the NPA bandits in the distribution of DSWD's SAP, and, true enough, they were there and caused this unfortunate incident." Geneta said.
Lieutenant Colonel Reandrew P. Rubio, Acting Commanding Officer of 91st IB, said they received information that the rebels were demanding a certain percentage from the villagers out of the SAP benefits that they were going to receive from the government.