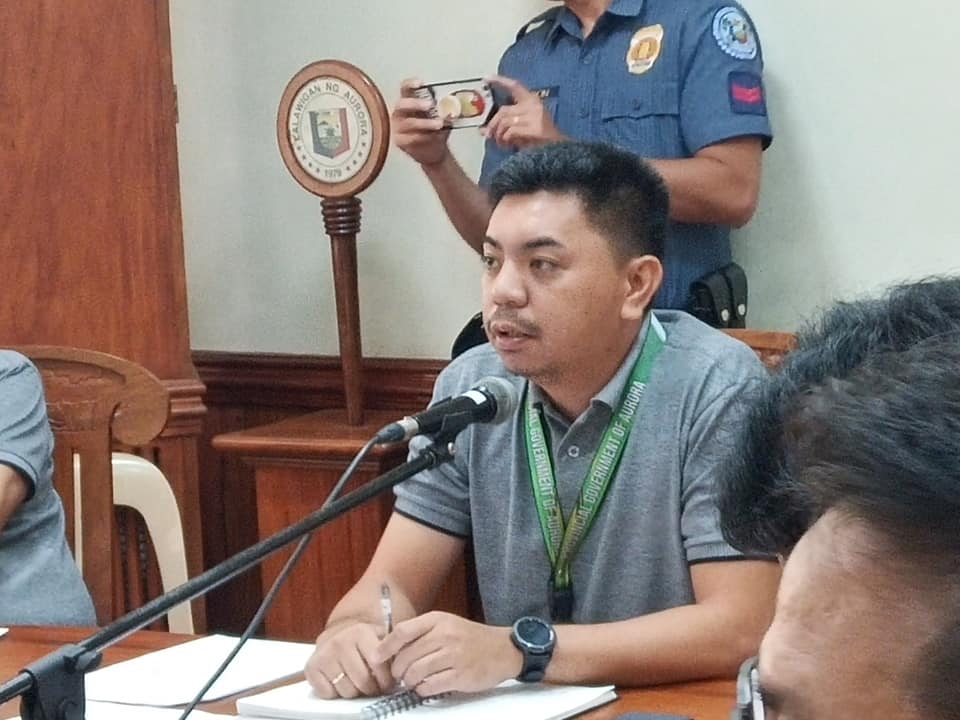 Due to the passing of the Proclamation No. 922 Declaring a State of Public Health Emergency throughout the Philippines, the Task Force ANCOV in the Province of Aurora headed by Atty. Christian M. Noveras conducts an Emergency Meeting relative to the COVID-19 outbreak, today, March 10, 2020 at the Conference Room, Provincial Capitol Building, Baler, Aurora.
Attended by the members of the task force including department heads, representatives from the Sangguniang Panlalawigan, DILG, PNP, AFP, PCG, representatives from the CSOs and members of the media, this meeting tackles the outbreak of Covid 19 which constitutes an emergency that threatens the national security which requires a whole-of-government response aligned with the four-door framework for Covid 19 of the Department of Health and the effort of all concerned government agencies and local govermment units.
As of this time, there are already 35 confirmed COVID-19 cases in the Philippines.
An emergency DRRM council meeting will also be convened tomorrow for the reprogramming of special trust fund of local DRRM fund for COVID-19 Response.
Like the DILG Aurora Facebook account: https://www.facebook.com/dilgoronan?__tn__=%2CdlC-R-R-R&eid=ARDf8qZfvdKdMyMeNPJpi67nUFTKanXHUu9n5pH3VCdHYIkBEb3da_N_6AEbdkXuiH8Ffw4lJjdL6zAu&hc_ref=ARR8vpr0fC8NtesWdQmkxdMGPE5y8UpXmsbYIIT7N1zzSWMcUhBHqfSaiKTrmWo5BiU