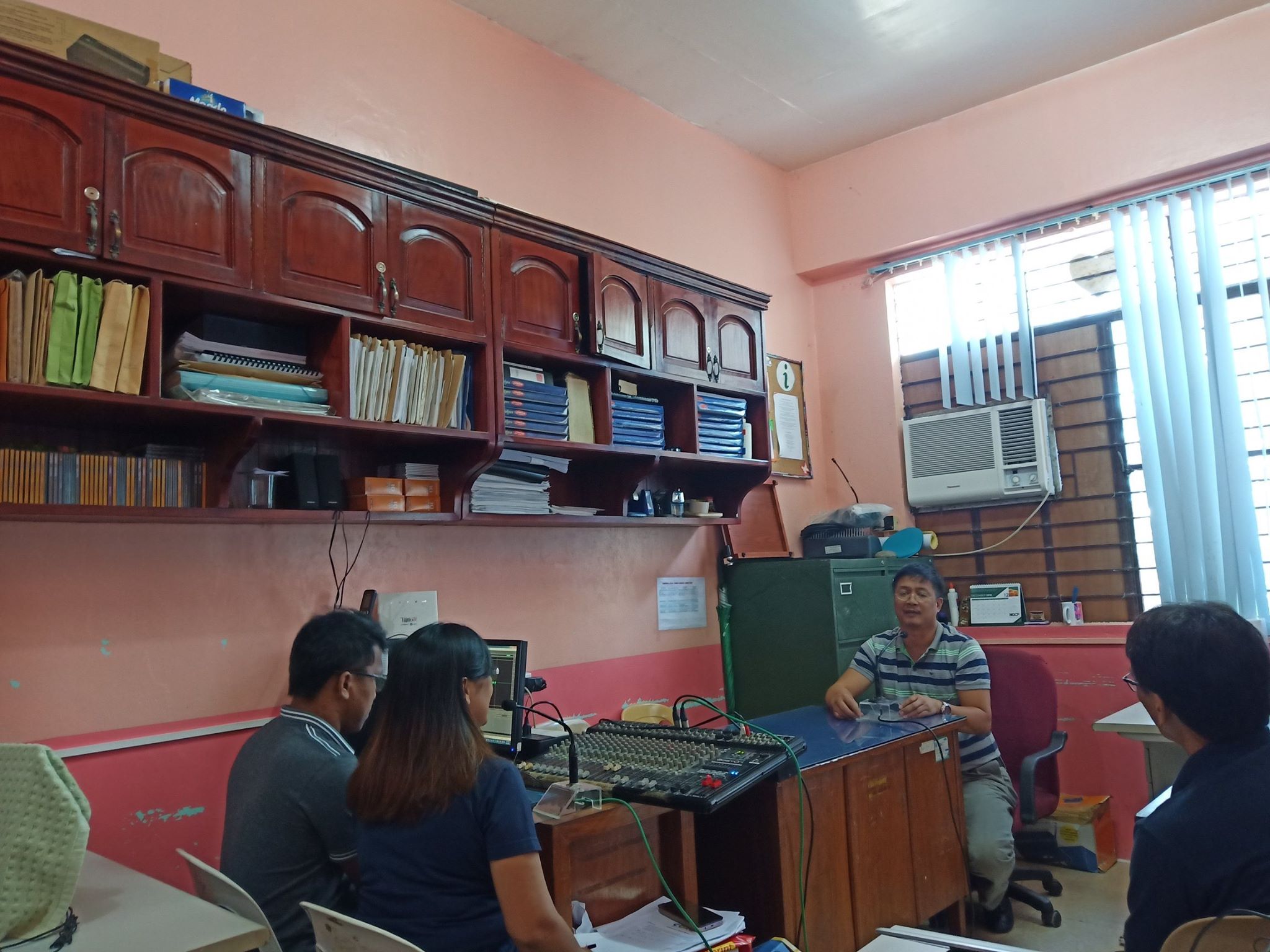 With the goal of raising public awareness and secure substantial public support on the need to change the present 1987 Constitution, Atty. Ofelio A. Tactac, Jr. CESO V, Provincial Director, Department of the Interior and Local Government Aurora, appeared on a radio guesting last January 09, 2020, in the Ganito Sa Aurora Ngayon program of the Public Affairs and Information Assistance Division (PAIAD) of the Provincial Government of Aurora (PGA) anchored by Mr. Norman Joe Taruc and Ms. Avet Veluz, which is simultaneous aired every Saturday, 6:00 to 7:00 in the morning, at the Spirit FM 101.7 and Radio Kawadi 100.7.
On the one-hour interview, Atty. Tactac discussed the recently concluded "Balangayan 2019" that was intended for the convergence of different sectors to directly interact in a constructive dialogue about constitutional reform. 
The proposed reform pushes a unified message through its four pillars: (1) Pagyamin ang Probinsya, Paluwagin ang Metro Manila, (2) Gobyerno Para sa Tao, Hindi Para sa mga TraPo (Traditional Politicians), (3) Bukas na Ekonomiya na ang Lahat ay May Pag-asa, and (4) Bagong Konstitusyon Para sa Bagong Henerasyon.
On the first pillar, he discussed about the constitutionalizing the "Mandanas Ruling" of the Supreme Court and the revision of the Internal Revenue Allotment sharing criteria as well as the establishment of the Regional Development Authority in the hope of decongesting Metro Manila and giving greater resources to other regions.
The proposed political party reforms, campaign for financial transparency, and anti-political dynasty was discussed under the second pillar.             
 
For the third pillar, he underscored that the economic reform focus mainly on the removal of the explicit foreign equity limitations on foreign investment.   
 
"This aims to prescribe a flexible setup and provide Congress with the power to enact changes as deemed necessary. This will drive more foreign investments which will result to more jobs for the Filipinos," he explained.        
 
In the fourth and last pillar, Atty. Tactac, stressed that the constitutional amendments will contribute in meeting the needs and reflecting the aspirations of the present generation. 
In conclusion, the CORE's major concerns would include providing more opportunities for the provinces to develop, elect leaders who care for their constituents and further bring the government closer to the people.
 "This is a strategically imposed amendment towards our push for federalism since we believe it will aid in boosting the economy, address political party system, a stumbling blocks that hampers economic growth and development and establishment of a more mature and accountable system of government. Ang Constitutional Reform ay hindi kasing lawak ng Federalismo ngunit ito ay isang malaking pagbabago ng sistema ng gobyerno.", Atty. Ofelio A. Tactac, Jr. CESO V, underscored.