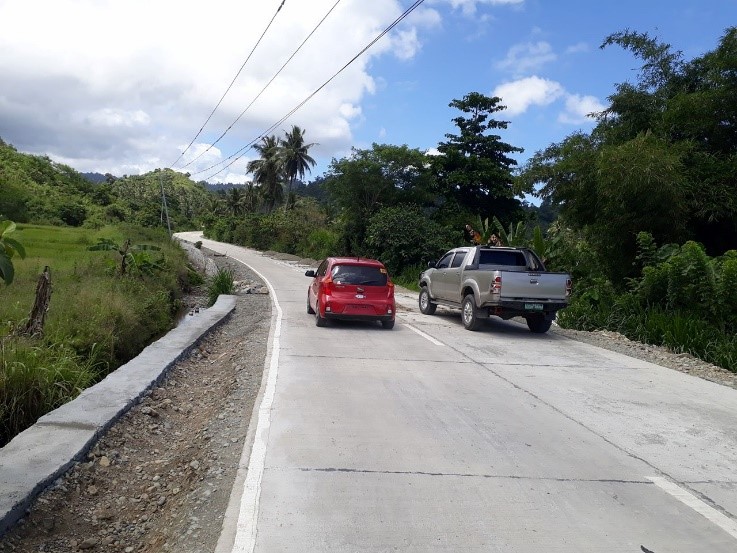 In view of addressing the poor state of provincial roads across the country, improving the competency of provinces in local road management and in incorporating reforms in public financial management, the National Government has allocated in the FY 2017 General Appropriations Act (GAA) funding for Conditional Matching Grant to Provinces (CMGP). This program specifically focused on the projects for the Road Repair, Rehabilitation and improvement which will be implemented by the Provincial Government under the guidance and monitoring by the DILG. 
 The Province of Aurora, as one of the eligible provinces, is a recipient of the CMGP (LGSF Component). This component provides funds for the implementation of provincial road projects, including repair of bridge/s within the station limits of the road project.
 As such, thru the implementation of the Provincial Government of Aurora, provincial roads in various municipalities such as Casiguran to Dilasag Roads have continuously improved.
Project Title

Project Description

NGA Allocated Budget

Improvement of Casiguran-Dilasag Provincial Road

(Dimaseset-Maligaya Section, Dilasag, Aurora)

Construction of 2.323km concrete pavement

P32,840,519.00

Improvement of Casiguran-Dilasag Provincial Road (Dimaseset - Manggitahan Section, Dilasag Aurora)

Construction of 2.435km concrete pavement

P42,730,180.00

Improvement and Upgrading of Casiguran-Dilasag Provincial Road

(Casiguran Section, Casiguran, Aurora)

Construction of 3.256km concrete pavement

P49,812,949.00

Repair/Rehabilitation of Suklayin-Setan-Calabuanan Provincial Road

Construction of 2.2km concrete pavement

P9,934,877.00

TOTAL

 

P135,318,527.00